Did you know?
We all see council teams out collecting our bins and tending to the trees, flowers and grass in our parks, but did you know Redbridge Council provides over 400 other services? 
Here, we are shining a light on some of the other people who are dedicated to making our borough a better place. How many of these services did you know about? 
We help children stay away from criminal gangs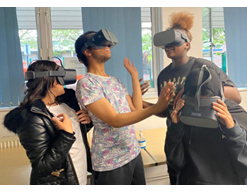 Our child protection teams have used virtual reality as a tool with some children, to start conversations about exploitation and how their behaviour is placing them at risk of being exploited by other people.   
It encourages them to consider what exploitation looks like in reality and how they could potentially recognise the signs in the future. 
In three months our team helped more than 30 children stay away from criminal gangs.
During discussions triggered by the virtual reality process, children are able to reflect on their behaviour and identify risks: 
 "Watching Joe's story, I can see the risks involved and it is not as glamorous as I thought. I feel sorry for Joe, as he damaged his phone trying to communicate with his real dad and then one thing led to another and before he knew it, he was in a county lines trap house." 
Visit the child protection page
---
We help local people access affordable food and manage their budgets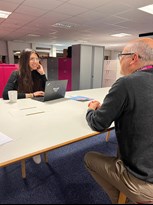 The anti-poverty team help local people plan their household budgets, and help people
 access financial support. 
They've helped over 1200 families access food through the Community Grocery, helped over 1800 families with cost of living payments and have helped hundreds of people into work. 
"Someone came to us for financial advice. I was so pleased to be able to show them how they could get a contribution towards the cost of a washing machine and a cooker, and now, using the Community Grocery store in Ilford, they can cook cheaper nutritious meals at home."
---
We

provide

activity sessions

and give children food

in the school holidays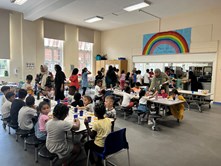 "The Holiday Activities & Food (HAF) programme was positive as it helped them have a good structure and routine during the holidays. They loved the food and snacks that were provided. The staff there were amazing and easy to talk to."  
"I feel very proud to be running a programme that is literally changing young people's lives by providing a safe environment during the holiday to eat a healthy meal, make new friends and learn new skills."    
Astra Farquharson, Redbridge HAF Programme Manager  
Visit the Holiday Activities & Food programme page
---
We bring health services direct to local people and into communities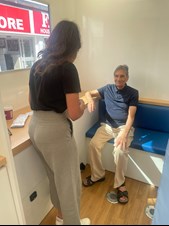 The Healthy Redbridge Bus visits communities and provides health checks, blood pressure tests, vaccinations and blood sugar checks. 
"Having the clinic on a Saturday made it easy and possible for my husband and I to get our booster and flu jab as we work weekdays. We really appreciate having this done locally and have also received information about local health services that we weren't aware of."  
"The bus brings health and wellbeing to the heart of the community. Empowering people to access the right services for them to live healthier lives is a really rewarding job."  Sonia 
Visit the Healthy Redbridge Bus page
---
At

Oakfield Lodge

, we

help people live independently when they need extra support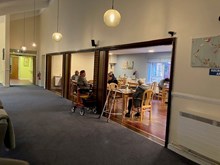 We provide supported living in a flat or bungalow within our lodge and give 24 hour support and help with medication, appointments, cooking and more. 
"When people come to live at Oakfield Lodge, we give support with medication, cooking and staying well. This means family members can focus on spending quality time with their loved one instead of having a to-do list of appointment bookings and checking in to make sure they're alright."  Cassie  
Visit the help and support for adults site
---
We remove pests from flats,

houses

and workplaces across Redbridge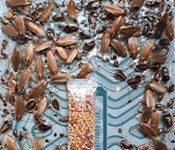 "On behalf of my 93 year old mother, Dorothy I would like to express my gratitude to the Council for the work done by Jason from your Pest Control Department, who dealt with a flea infestation at my mother's property, attending on three separate occasions over the course of two months to administer control measures." 
---
We help enable generations to play together outdoors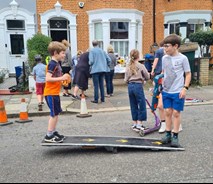 We help create play streets in the borough, which are closed to cars for a few hours a month, enabling neighbours, children and families to "play" together.  
"It was heart-warming to see neighbours who had lived on the street for decades coming out and talking to each other, as well as newcomers. I have high hopes for the beautiful, amazing relationships these play-streets will create, and I'm looking forward to the many more positive community projects it will lead to".  Rayla Begum 
---
We

help people

improve their skills, gain

qualifications

and get into work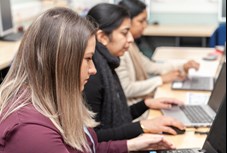 We've helped 3,033 people improve their skills in 2022/23, through the Redbridge Institute.  
Redbridge Institute of Adult Education has transformed up to 1 million lives across the borough, over 120 years . 
"Through this learning experience, I now feel ready to present myself for interviews and undertake my daily work role" - Kaliamaldevi S.   
"Now I am back at work and have gained friends and life experiences ever since. I now want to concentrate on raising my two girls and study short courses such as first aid training while working" - Michelle J.
Visit the Redbridge Institute of Adult Education
---
W

e h

elp create a more pleasant and welcoming environment for both

local residents

and visitors of the borough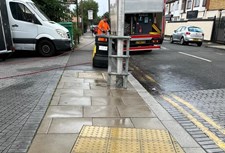 Our street cleansing team make sure our borough is clean and inviting for all of us to enjoy. 
"It has always been rewarding to see the difference our work makes to the streets. From pavement washing to graffiti removal, it's all part of our role to help keep the streets looking neat and tidy." Ben 
Visit the street cleaning page
---
We grit 227km roads on each gritting night in Redbridge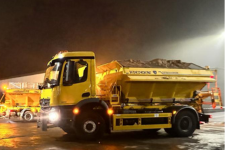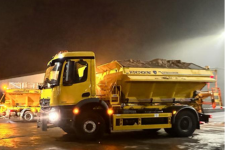 That's the equivalent of driving from London to Sheffield!
Visit the gritting and snow page