Find out about working at Redbridge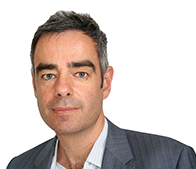 Welcome to the London Borough of Redbridge Recruitment website, having joined the Council in the Spring of 2016, I have set about transforming the organisation to ensure that the services we provide are right for our local community and that we recognise the needs of our workforce and provide a range of opportunities and development for them to ensure that we are the employer of choice in our community.
The Council like all public sector organisations has faced challenging times in managing its financial position and we are committed to the following priorities in delivering our services:
increase fairness and respond to the aspirations of the Borough
empower our communities to help shape our Borough and the services we deliver
improve the quality of life and civic pride amongst our communities
transform our Council in tough times to be dynamic and responsive to the challenges of the future
We are looking for individuals to join our team who are innovative and want to be part of a forward looking organisation that is committed to delivering first class services and supporting our staff to be the best that they can be. We offer a comprehensive reward package to staff, opportunities for development through management development and leadership development programmes.
I am passionate about developing the experience of our employees of working at Redbridge to ensure that they are proud to be part of our journey and to be an ambassador for the Council. If you would like to know more about the opportunities available then please click on the Job Opportunities page for further information.
We also run a number of roadshows during the year where you can find out more about careers and opportunities which I would encourage you to attend and meet some of our teams.
Good Luck with your application and I look forward to welcoming you to Redbridge in the future.
Andy Donald
Chief Executive

Why Us
Redbridge council is situated in the eastern edge of London, and provides services to c.297,000 residents. Like all councils, we face continued financial challenges and we are committed to changing how we deliver our services to respond to the changing needs of our communities.
In order to deliver our services differently, we are fundamentally changing how we work internally to ensure that our approach to leadership allows for creativity and innovation to allow us to continue to grow as an organisation to ensure that we are responsive to the changing climate and ensuring that we are at the forefront of innovation and change.
We are passionate about putting our staff at the centre of the organisation and empowering them to grow and develop in their roles as they support the council on delivering the services for our community. To support our staff, we are developing a leadership programme that allows staff to access tools and resources to do their roles but also to look at their role as a leader in the organisation, as we believe everyone contributes to our service. We acknowledge the need to invest in technology and infrastructure to support the changes in how we deliver our services and to enable us to better understand the needs of our community.
If you are interested in finding out more about being part of the Redbridge of the future, please look at our vacancies or contact a member of the team.