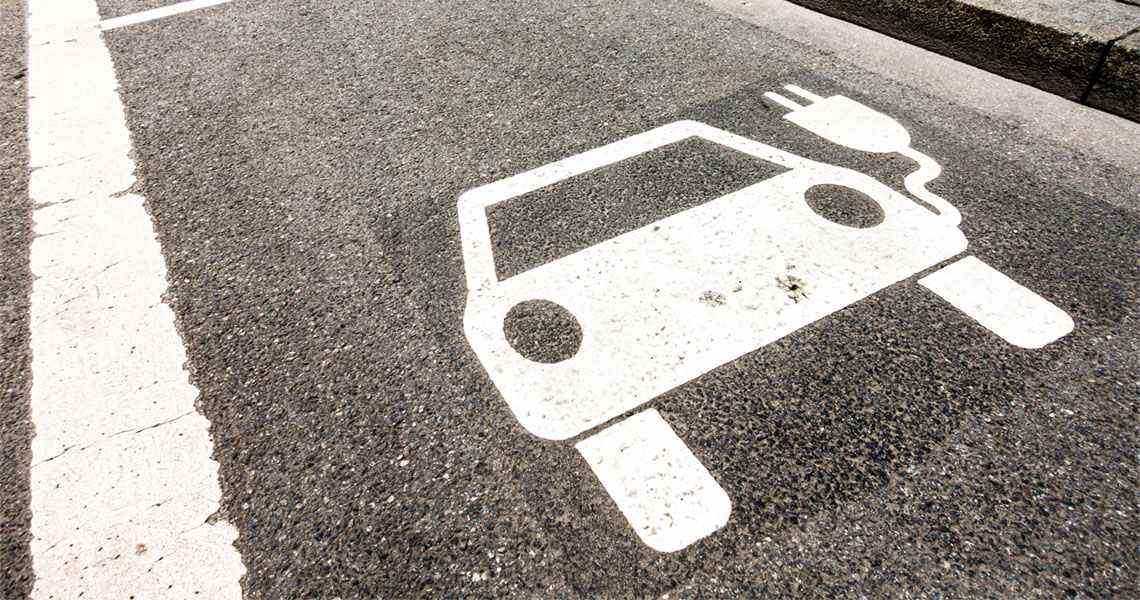 Council street lamp posts double up as vehicle charging points
Published: 4 June 2021
Fifteen new electric vehicle charging points have got the go-ahead as Redbridge Council strives to make the borough cleaner and greener for all – adding to the 10 already installed.
By using council street lamp posts to power vehicles, motorists are taking energy from the same source as the streetlights. 
The move is designed to encourage the wider use of electric vehicles to help reduce levels of air pollution in the capital and reduce the borough's carbon footprint.
Earlier this year Redbridge Council proposed new locations for installing on-street electric vehicle charging points and associated EV charging bays and asked for residents' feedback on the proposals.
And following feedback from residents' suitable locations where electric vehicle drivers can charge their vehicles have now been identified. The Council will be consulting with residents on these 21 additional locations.
The introduction of more EV charging points supports the council's wider work to create a cleaner, greener Redbridge, which includes measures to cut carbon emissions. 
Cabinet Member for Environment and Civic Pride Cllr Jo Blackman said:
"This latest round of electric vehicle charging points will help residents' transition from diesel/petrol to electric vehicles. This is crucial to improving air quality and tackling climate change, ensuring a healthier, cleaner and greener environment for our communities to enjoy."
The Leader of Redbridge Council, Cllr Jas Athwal commented:
"As a council we are committed to improving air quality across our borough, giving local children the chance to develop strong, healthy lungs and reduce the incidence of illnesses like Asthma which are linked to pollution.  

"Electric Vehicles are better for the environment and we want to make it as easy as possible for local people who already have them to charge their cars, and encourage those that have not yet made the switch to consider doing so."
The Council is also looking to implement innovative wireless charging for electric cars following consultation with residents. This involves installing a pad on the underside of an electric car that can be aligned with pads buried beneath the road surface, allowing cable-free charging. 
As well as EV charging points in residential streets Redbridge will be delivering a community electric charging hub in a public car park.
By the end of June 2021, an area of the Mulberry Way Car Park in South Woodford will be converted into an electric charging hub.
Redbridge is also delivering two mobility hubs in South Woodford and Wanstead as the Council strives to offer more ways for residents to charge electric vehicles.
The hub concept brings together public transport with shared transport options, such as bike-share schemes and car clubs, together with walking and cycling provision and urban realm improvement.
At the South Woodford Hub, there is an electric car club bay, outdoor seating area, trees, and plants. The hub provides wider transport connections as it is near the local Underground station and bus stops.
The Wanstead Village Hub will include an electric car club bay, an electric vehicle charging bay as well as an outdoor seating area and cycle parking.
To find out more information on Electric Vehicle Charging Points, how to find a charging point and to suggest a location for a charging point visit the Electric Vehicles section of our website
For more information on climate change, including how to reduce your carbon footprint go to the council's new climate change web page: www.redbridge.gov.uk/about-the-council/climate-change/