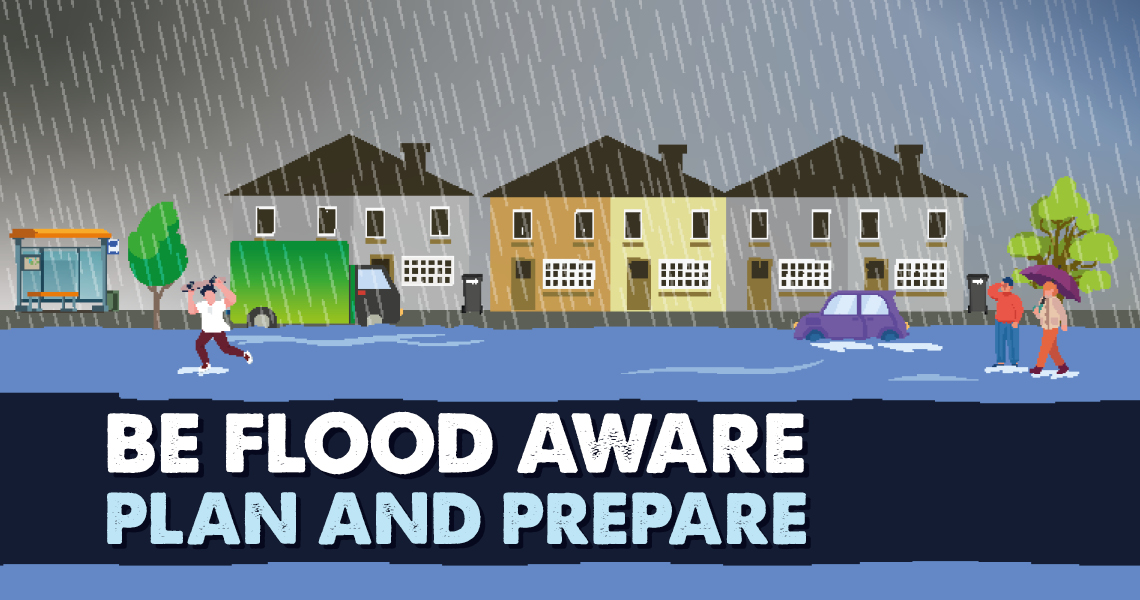 Redbridge Council pledges £830,000 to boost borough's resilience to flooding
Published: 20 July 2022
A range of flood alleviation measures are being installed across Redbridge to increase the borough's resilience to flooding and create a safer Redbridge for local people.
The move by Redbridge Council comes as the risk of flash floods occurring more frequently increases as a consequence of climate change, and follows last July's widespread flash floods, which impacted neighbourhoods in Redbridge and across London.
£830,000 of funding has been ringfenced to support a package of flood defence measures being planned for the borough over the next few years.
The money will be used to introduce flood alleviation schemes in areas previously seriously affected by flooding, and ensure the borough's risk management and surface water management plans remain up to date.
A range of sustainable drainage systems are also being designed for areas affected by last July's flash floods. Sustainable drainage systems capture rainwater, trapping it where it falls so excess water can be drained away or absorbed through greenery to reduce the amount of water entering the sewer systems.
The Leader of Redbridge Council, Cllr Jas Athwal, said: "Flash floods can have a devastating impact on local communities as we saw here in Redbridge last year when we experienced unprecedented levels of rainfall over a short space of time. As a consequence of climate change we're facing the risk of flash floods occurring more frequently, which is why we're ring fencing £830,000 of funding to invest in flood alleviation measures and taking action now. By boosting the borough's resilience to flooding we can better protect our communities and create a safer Redbridge for local people."
Among the proposals being considered is the installation of a flood alleviation scheme at Westwood Recreation in Seven Kings.
Work has also taken place in Hurstleigh Gardens, in collaboration with the Environment Agency, to reduce the risk of flooding to over 100 homes in the Clayhall area that experienced flooding in the past. Among the actions taken a raised path was installed to create a natural barrier so that rainwater can be stored and absorbed slowly into the green.
Other measures being put in place around the borough include shrub bed rejuvenation programmes to soak up excess water on the ground, and rain gardens - large, planted verges which absorb water.
The council is also liaising with Thames Water on their work to reduce flood risks in the borough, and coordinating with TfL on their plans to reduce the risk of surface water flooding on and around the North Circular Road.
What you can do if you are worried about flood risk to your property
Ensure front or back gardens contain some greenery, such as grass and plants, to absorb any trapped water on the ground, and materials used for paving are permeable.
Design areas around your home to divert water away from the building and road, for example a channel drain directed to your drain.
Install air brick vent covers to stop water entering through the vent
Fit non return valves on drains and pipes to stop foul water flowing back from blocked sewerage systems via toilets, plug holes and waste pipes.
Keep your grass, soil and plants healthy to help absorb water.
Stop leaves and debris blocking your drains by fitting drain leaf guards
Install a water butt to capture and store rainwater, which can be used for the garden. This reduces the amount of rainwater going into the sewer system, which reduces the risk of flooding.
For more advice and information head to Redbridge Council's dedicated flood information web page: https://www.redbridge.gov.uk/flooding
The webpage includes:
Information on how to sign up for free flood alerts
how to check if your property is at long term risk of flood
access to the River Roding webcam showing how high the river has reached
advice on preparing for a flood including how to make a flood plan
how to report a flood and who to report it to
(Ends)