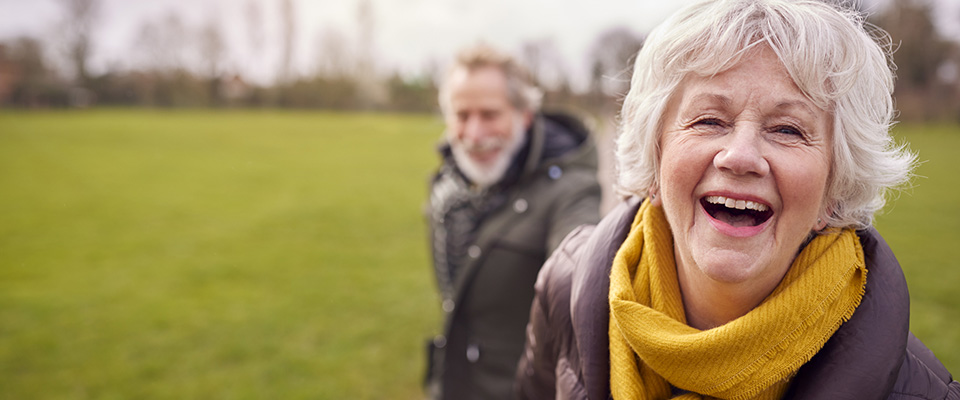 Over 60's programme
Would you like support to be more active? Fancy trying something new? We have something for everyone, come and get involved!
If you're over 60 and would like to take part in regular physical activity, we can help you stay healthy, energetic and independent as you get older. 
Wellbeing Walks
Why not try one of the many walking groups across Redbirdge. It's a great way to get some exercise and make new friends too.
The Wellbeing Walks offer walks for adults which are led by qualified walk leaders. The walks run from various parks and open spaces across Redbridge on Mondays, Thursdays and Saturdays. 
Find out more about Wellbeing Walks 
Redbridge Leisure Pass 
The Redbridge Leisure Pass gives you access to some of the recreation facilities at a discount off the normal adult price for use on Mondays to Fridays from 9.00am and 5.00pm.  
You can also use it for day membership at Redbridge Sports and Leisure Centre during the same hours, but at off-peak charges. 
You are eligible for the pass if you are an adult resident in Redbridge and if you meet at least one of the following criteria: 
Senior citizen (male or female aged 60 years or more) 
Unemployed 
Disabled 
Full-time student aged 16 or above 
In receipt of Income Support, Incapacity Benefit, Housing Benefit, Council Tax Benefit, Universal Credit  
To apply for a Redbridge Leisure Pass please visit the reception desk at one of our leisure centres. 
You will be asked to complete an application form. Please bring a proof of ID and a document to prove one of the above eligibility criteria. 
Group exercise classes 
We offer a range of group exercise classes which could be just what you are looking for. You will feel supported, whether it's high energy classes like Zumba and Boxfit, or something more chilled like Yoga and Pilates.  
You can pay as you go for each class or it's included in your Vision membership if you have one.  
Parks  
Redbridge has a huge range of parks and open spaces to enjoy including country parks, lakes, play areas and kitchen gardens. 
We have eleven outdoor gyms which are free to use and a fun way to stay active whilst getting some fresh air. By using the outdoor gyms frequently this will enable you to maintain/lose weight, strengthen your body, increase your fitness levels and improve mental wellbeing.