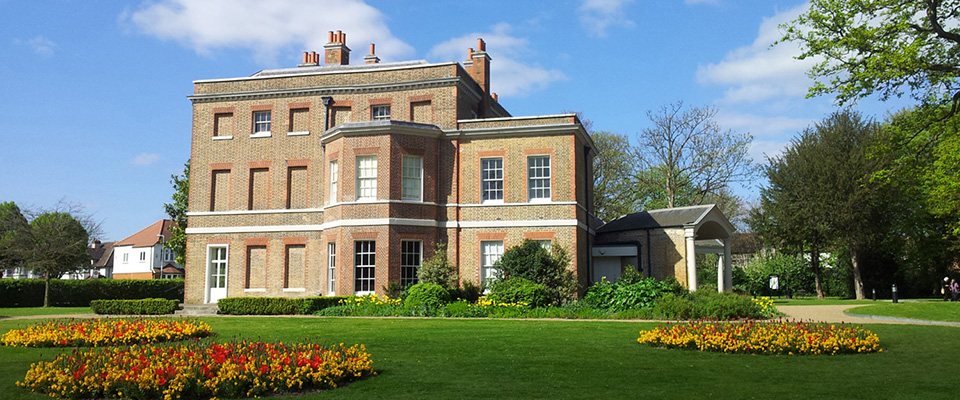 Valentines Mansion and Gardens 
Step back in time and visit Valentines Mansion and the recreated period rooms.
Have you visited our beautiful 300 year old country house and gardens in the heart of Ilford yet?
About Valentines Mansion
Valentines Mansion is set within the historic Valentines Park. You can step back in time and visit the recreated period rooms, including the Victorian Kitchen and Georgian bedchamber. 
It was built in the seventeenth century for Elizabeth Tillotson, following the death of her husband, the Archbishop of Canterbury.
Enjoy the dedicated Family Room and get all dressed up in Victorian costume and pose for a picture portrait, play cook at the mini kitchen range, get busy with the mini mansion dolls house, delve in to the history of Valentines on the touch screen computer, or relax with a book or some jigsaws. 
You can borrow a games bag for traditional family fun or why not become a house detective and explore the mansion. You can even explore the outdoor grounds with a nature backpack that is filled with fun activities and facts including bird watching, a bat quiz, a plant and bug hunt. 
A special events calendar runs throughout the year including school holiday activities.  
Opening times
The mansion and gardens were restored in 2009, and you can visit the garden (and the Mansion's rooms) for free between 10.30am to 4pm on Mondays and Sundays.  
Find out more on the Valentines mansion website. 
Gardener's Cottage Cafe
Fancy a cup of tea afterwards or an ice-cream then visit the Cottage Garden Café set in the beautiful house gardens. 
Open everyday, the cafe has ample indoor and outdoor seating.