Book a pest control appointment
Covid-19: Health and safety measures
To protect you and our staff, we will adhere to strict health and safety measures when we enter your property and throughout the visit.
During the visit, we ask that you and anyone else at the property stick to the social distancing guidelines and keep two metres away from our pest control officer while they carry out the necessary work. If you fail to observe the social distancing guidelines then our officer will have to leave your property and will not complete the work.
Our officers will wear face masks, gloves, coveralls and shoe covers whilst inside your property.
Additional measures will include:
a request to place all pets in a closed room
asking you to remain in a closed room or requesting you vacate the property for a period of time (depending on the type of treatment is undertaken)
a requirement to open all windows to ventilate the rooms prior to the visit
you must ensure you open all internal doors so that they do not need to be handled
all pre-preparation for bedbug and flea treatment MUST be undertaken prior to the appointment to reduce handling of bedding or furniture. If you fail to complete the pre-preparation our officer will have to leave your property and will not complete the work.
Our Officer will disinfect any surfaces they come into contact with whilst undertaking the treatment using disinfectant wipes.
If you are self-isolating because you or a member of your household has Covid-19 symptoms, you should defer your treatment for 14 days.
Pest control service
If you have an infestation of rodents or insects affecting your home or business, you can get them treated by our pest control team.
We will identify the extent of your infestation and provide the most effective and efficient way to rid your property of unwanted guests.
We will provide advice in identifying the most likely source of entry into your property and how to prevent future problems.
This service is available for all residents and businesses in the borough. 
Residential booking
You can book an appointment and make your payment using the online booking form below.  All major credit and debit cards are accepted.
You could be eligible for concessionary rates if you are a resident receiving an 85% Council Tax discount or booking multiple treatments.
If you receive an 85% Council Tax reduction
You will need to provide proof of your eligibility when you book by providing your Council Tax reference number. You can find this on a Council Tax document.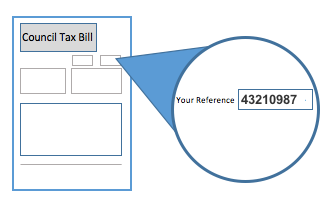 If you are booking multiple treatments
We provide a discount to residents who book more than one treatment for the same premises at the same time. 
Discounts available:
two treatments discounted at 10%
three treatments discounted at 15%
If after you receive confirmation and then cancel a treatment as part of the discounted offer you will either revert to a lesser discount or lose the discount if the number of treatments is then one.
These costs are per household. If you are booking for a property which is split in to flats or rooms these will need to be charged and booked individually.
| | | | |
| --- | --- | --- | --- |
| Pest | Cost of treatment | Number of visits | Days between visits |
| Rats | £129 | 3 | 7 to 14 |
| Mice | £129 | 3 | 7 to 14 |
| Cockroaches | £159 | 3 | 7 to 14 |
| Bedbugs * | £221 | 2 to 3 | 21 to 18 |
| Garden Ants | £98 | 1 | N/A |
| Pharaoh Ants | £168 | 3 to 4 | 21 to 18 |
| Fleas* | £135 | 1 | N/A |
| Wasps** | £70 | 1 | N/A |
| Subsequent nests (treated at the same time as the first) | £40 |   |   |
* You are required to carry out preparation to your property prior to us attending to treat for this pest. Bedbug treatment preparation information, Flea treatment preparation information
**Our wasp treatment service runs from 1 June to 31 October every year.
If the treatment is carried out correctly but it fails, there will be no charge for a repeat visit made within 4 weeks following the initial treatment.
'Proofing' is the technical term for any structural maintenance work which you may have to carry out on your house to deny access to rodents (rats and mice). We do not carry out rodent-proofing as part of the treatment service.
We will continue to visit your property until the pest problem is under control, as long as you have followed through all our hygiene, housekeeping and proofing recommendations.
After one month of being pest free (date of last treatment), any new report of pest activity will be seen as a re-infestation and you must pay the full charge for treatment.
Please read our terms and conditions and our  bedbugs terms and conditions.
"I am so pleased to let you know that I have been delighted with the service provided by Jason on the mice issue I have in my flat, and I would like to place that on record.

I've lived in this flat for 9 years (rent via private landlord) and have always had a mice problem every year. The landlord got in a well known private company a few years ago and I was not happy with what they did.

In complete contrast is the great service that Jason has provided.

Not only did he explain to me how the issue is best treated, he has been extremely thorough in checking the flat out and answering all of my questions in a professional way. He has also explained how proofing the root cause was the best way forward, as well as baiting of course as he has done. This has gone a long way in lowering my anxiety levels abut this matter as both my daughter and I have real problems dealing with this.

I must say I was also very happy with the service that Yasmine gave in contacting me and setting everything up

I will definitely be recommending your pest control service to any friends that might need it it the Redbridge area."
Sarah, Ilford
Book a treatment
Booking a residential treatment is quick, easy and can be done online.
To ensure we are able to meet customer's demands, during periods of peak demand we may utilise our partner pest control company  SDK Environmental Limited to assist us.  By booking a treatment you will be deemed to consent to your details being passed to them if this is necessary, no additional charges will apply.
Business booking
Any type of pest within your premises could lose you valuable income, cause damage to stock and equipment and have a detrimental effect on your staff, reputation and business.
We offer services to businesses. If you own a business, or you are responsible for pest control where you work, we will:
answer your enquiry quickly
inspect your property and suggest the right contract at a competitive price
report on the work we do
advise you other work such as sealing points where pests may enter
continue to visit your premises until the pest problem is under control, as long as you have followed through all our hygiene, housekeeping and proofing recommendations.
As well as our standard business pest control we also provide pest control services for schools, nurseries, community centres, places of worship and registered charities. One of our pest control team will discuss your needs and provide a free no obligation quotation for this service.
We are now increasing our commercial pest control work for non-food businesses in the borough. Any businesses interested in our services please contact us for a free no obligation quotation.
Business pest control treatments start from as little as £176. Quotations will be dependent on the size of the premises and severity of infestation.
As well as our basic treatment programmes, we also offer business owners annual pest control contracts to give you peace of mind throughout the year.
Contact us for a quote
Please contact us for a quote by completing our request for call back form and we will contact you within 48 hours to arrange a free survey.
Request a call back for a business treatment