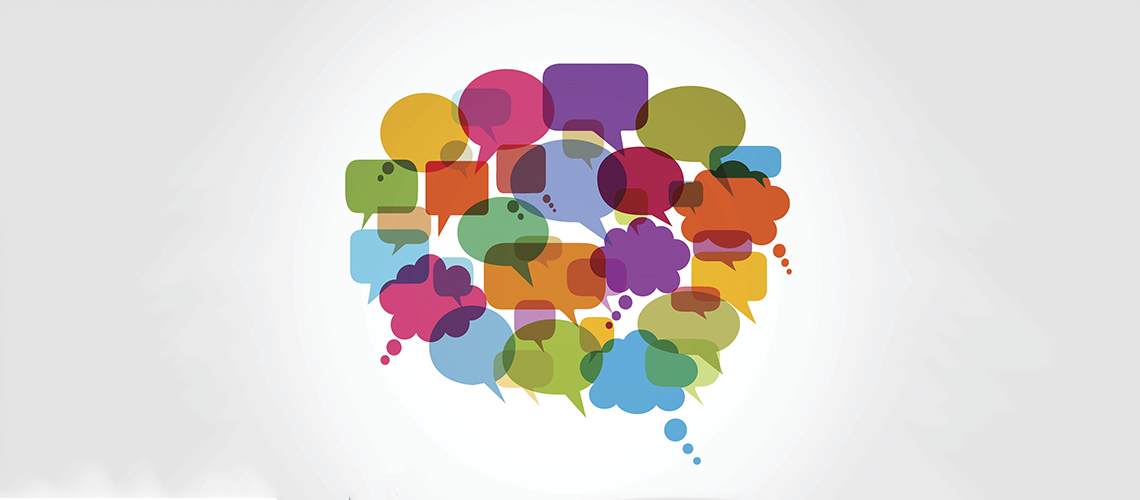 Beyond Representation: Future Democracy
This session probed local government's current approach to engagement and asked the fundamental question: is representative democracy enough? If not, how can we go further in engaging communities?  The session started with the cutting edge of democratic innovation: liquid democracy, a model enabled by Blockchain in which there are no councillors, and people chose different nominees to hold their vote on specific issues. As this technology removes the importance of elected representatives, it also eradicates the importance of borders – such as ward boundaries. This led to a fascinating conversation about how we engage communities of interest – people who share common interests and values – as much as communities of place. The importance of technology was again highlighted with a presentation on the use of apps and virtual reality to make the planning process more engaging. However, the last two speakers emphasised the importance of human interactions for any more democratic future – a theme which will be explored more in the Community Associations Session.
Just because the event is over doesn't mean the conversation is. If you have an idea, we really want to hear from you to help you make change locally. Please email us at innovating@redbridge.gov.uk to get involved.
To find out more, read our blog from Bethany Johnson or see speaker presentations below.
'Beyond Representation: Future Democracy' was a chance to probe how local government can further engage communities. With the local elections fast approaching, it becomes increasingly important to discuss how we can gain the interests of the residents in the election process and encourage people, especially the younger generation, to vote. 
Yeonhwa Lee, author at Urban Intelligence, spoke about community engagement in the digital age and whether digital can make a significant difference. Yeonhwa stressed that engagement today isn't representative of the broader population as it can be difficult to engage the younger groups.
Can technology make a difference in engaging the younger generation? A reason people may not be engaged in shaping neighbourhoods could be how time consuming, over complicated and difficult it is to do so. She then introduced an app called 'City Swipe' which gives local residents images of potential scenarios and simple yes/no questions, encouraging people to swipe through options, very similar to the popular dating app, Tinder. This app is widely used by local authorities, especially in the States, as they're able to run consultations on proposed developments quickly and accessibly. This technology helps with visualisations of proposed developments,  as users can get an idea of exactly what new developments look like in the context of the existing urban landscape. Questions look at attitudes towards housing, bike lanes, pathways and much more. Could this be something Redbridge could adopt at an attempt to engage younger residents?
Redbridge hosts a number of different groups with a range of languages and cultures; this makes it even harder to attempt to engage with everyone in the Borough. Tarek Virani, Deputy Director of Network and Queen Mary University's centre for the Creative and Cultural Economy spoke mainly about micro communities. He argued that rather than focusing on Redbridge as one community, you must focus on the micro communities that make up Redbridge, which can lead to better community engagement.
Additionally, Tarek emphasized how a practice led approach to engaging with these micro-communities may improve consultations that involve community groups. To get community engagement right we need to remember engagement is a moving target. Tarek talked about standard community engagement in the present day: consultations happen at the 'post proposal stage', decisions have already been decided and often consultations just want the 'thumbs up' from interested community members. What we really need are new tools to enhance engagement and socially engaged practice. Local authorities need to support on-going work in place matter neighbourhoods and align community development work with important local and regional initiatives.
Speakers
Luke Riley and Grammateia Kotsialou, King's College London
Luke Riley is a postdoctoral research associate from the department of informatics at King's College London. He currently works on a UK government funded 'trusted and transparent voting systems' project, which is investigating the application of blockchain technology (the technology behind Bitcoin) to secure electronic voting. He completed his PhD at the University of Liverpool on the topic of artificial intelligent distributed systems. He has also completed a joint academic and industrial post-doc in the analytical laboratory domain.
Grammateia is a postdoctoral research associate of the Political Economy Department at King's College London. Currently, she is working on designing secure online voting systems using the new emerging technology, called blockchain. Grammateia holds a PhD in Economics and Computation from the Department of Computer Science at the University of Liverpool. She finished her master's degree in Logic, Algorithms and Computation at the University of Athens and her first degree in Mathematics at the University of Ioannina, in Greece.
Yeonhwa Lee, Urban Intelligence
Yeonhwa Lee is Co-Founder and Director of Operations at Urban Intelligence, a London/Cardiff-based startup company that is building an integrated digital infrastructure for planning policy and related spatial data. Yeonhwa oversees policy monitoring, data management and product development at Urban Intelligence and has led on research/consultancy projects on the state of the art of digital planning and data standards for Local Plans.
Tarek Virani, Queen Mary University 
Tarek is  Deputy Director of Network: Queen Mary University's Centre for the Creative and Cultural Economy. His research spans a number of areas within the creative and cultural economy including: the role of knowledge in the creative and cultural economy, cultural policy, artistic knowledge within locally bounded artistic communities,  new work spaces in the creative and cultural economy, the role of micro-community engagement in culture-led regeneration, and  the internationalisation of creative work. He is also Associate Lecturer at the School of Business and Management at Queen Mary University of London.
Download Presentation (PDF 1.72MB)
Ross Diamond, RCVS
Ross has worked in the voluntary sector for over 25 years and has been the Chief Executive Officer of RedbridgeCVS, which is one of London's largest CVS for almost 15 years.  He was an active member of the Redbridge Fairness Commission and, more recently, the Redbridge Streets Commission. When not at work he is a Trustee of Volunteer Centre Hackney and the father of two football-obsessed sons who have kept him too busy to continue writing a column on cultural issues for the New Statesman and playing in bands (much to the relief of his neighbours).