Educational Psychology Service
Redbridge Educational Psychology Service (EPS) is a team of educational psychologists who are employed by the London Borough of Redbridge.
Who are EPS?
EPs all have a degree in psychology and have undertaken professional training in educational psychology. They work with parents/carers, children/young people, teachers and other professionals to promote children's education and development.
What kinds of issues do psychologists help with?
Psychologists can help with a broad range of issues.  Some may relate to difficulties experienced by individual children and young people, for instance:
Learning
Relationships with other children
Behaviour in school
Communication
Sensory or physical difficulties
They also help schools to meet children's needs more effectively by, for instance, providing training or helping with the behaviour policy.
How do we get involved with your child?
Every school has an EP who makes regular visits.
Where the school is concerned about your child, they should first discuss this with you and try a variety of ways to make the situation better.   If despite this, there are continuing concerns, the school may seek your permission to involve the Educational Psychologist.  You will be asked to sign a consent form.
What will happen next?
Your child's class teacher or another member of staff will have a meeting with the EP to discuss their concerns and think about some plans to help.  The school will let you know what has been planned at the meeting.   Depending on the circumstances, the EP may have a meeting with you and/or with your child, or the EP may continue to work with the class teacher only.
How will this help my child?
The psychologist will collect information about your child to help plan the best way forward (this is usually written into a record of involvement (ROI).
Psychologists collect information regarding children in a variety of ways.  For instance, they might:-
observe them in the classroom or playground
talk to the teacher about what happens in the classroom
ask your child for their views about what is happening in school
ask you about your child's strengths and difficulties
ask the school or other professionals to collect specific information
Will you test my child?
Generally, the most important information about your child's difficulties will come from the school and yourselves.   Sometimes, however, it may be useful for the psychologist to use specially designed tasks, activities and tests to help understand your child's difficulties more clearly, and give ideas on how to tackle them.
How will I know what plans have been made for my child?
By attending a review meeting
By written feedback
Psychologists usually provide the school with written feedback about their involvement, which can also be made available to parents; you may need to ask the school to provide a copy.
Can I contact the psychologist directly?
We believe that the most effective way of helping children is through working in partnership with parents and schools.   In the first instance, we encourage you to contact your child's school about your concerns.   The school will discuss with you whether it is appropriate to involve the psychologists at this stage.  In some circumstances, parents may find it helpful to contact the Service direct to ask for general advice.
Who to contact
Tel: 020 8708 7494 / 07741 331009
Email: EducationalPsychology@redbridge.gov.uk
Parent Support Helpline from Education Psychology Service (EPS) during the Coronavirus period
This is a worrying time for all of us and we are concerned about the impact of what is happening on our children and families and their well-being.  If you feel you would like to speak about your worries or concerns at this time, we at the Educational Psychology Service are available to support through lending a friendly and sympathetic ear.
Telephone: 07741 331009
Opening hours: Monday to Friday from 9am to 5pm and Wednesday evenings from  5.30pm to 7.30pm


Redbridge Educational Wellbeing Team (REWT)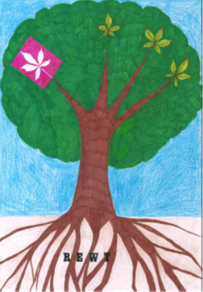 Who are REWT?
REWT are a team of senior specialist educational psychologists and assistant educational psychologists. REWT were created by the Access and Inclusion Team. 
The aim of REWT is to build skills, knowledge and confidence of school staff and other professionals regarding developing children and young people's emotional well-being 
REWT focuses on empowering schools to work with children with social, emotional and mental health issues and to have ways of responding when concerns about wellbeing arise  
REWT supports schools through evidence-based training packages, through
signposting and by delivering targeted interventions. REWT also provides consultation services to the Looked After Children
For more information or any queries please contact us: 
Telephone: 07741 331009
Email: REWT@redbridge.gov.uk


Wellbeing for Education Return (WER)
REWT are currently planning and delivering the WER programme to schools, parents, children and young people and other services within our Local Authority.
WER is a new £8m package of training and resources intended to support education staff to promote children and young people, teachers and parents and carers' mental wellbeing and resilience and aid mental health recovery, in light of the impact of COVID-19 and lockdown. 
REWT will also be hosting a series of parent wellbeing workshops and children and young people workshops focusing on strategies to improve wellbeing.
WER includes:
A new, nationally developed training package developed for education staff
Funding for Local Authorities to appoint local experts to deliver the training into schools and Further Education (FE) providers during the 2020 autumn term, tailor it to the local context, and to provide ongoing advice and support until March 2021
Our aim is to help as many schools and FE providers as possible to provide wellbeing support for children and young people, preventing as many as possible from developing mental health difficulties and ensuring those with pre-existing or emerging difficulties access the right support
It is funded by the Department for Education and Department for Health and Social Care and developed and delivered in close collaboration with Health Education England, Public Health England, and NHS England and Improvement
The Wellbeing for Education Return training has been developed by the e-learning platform MindEd, working closely with the Anna Freud Centre for Children and Families (AFC), who will deliver the training for local experts. Wellbeing for Education Return has been developed with input from and expert advisory group and wider network of mental health and education experts, advisers and providers such as head teachers, teachers, educational and clinical developmental psychologists and the voluntary sector


Redbridge parents please register for each event below:
Event
Date
Time
Link to book place
Parents actions to improve wellbeing during covid
Wednesday 3rd February 
4.00pm 

–

5.00pm
Book place
Parents actions to improve wellbeing during covid 
Thursday 25th February 

10.00am – 11.00am

Book place

Understanding and supporting

bereavement and loss

Friday 12th February

1.00pm – 2.30pm

Book  place

Understanding and supporting

bereavement and loss

Wednesday 17th March

4.30pm – 6.00pm

Book place

Understanding and supporting anxiety and low mood

Wednesday 10th March

1.30pm – 2.30pm

Book place

Understanding and supporting anxiety and low mood

Thursday 25th March

6.00pm - 7.00pm

Book place