Mercato Ilford
Who are Mercato Metropolitano?
Mercato Metropolitano (MM) has their flagship food market at Elephant & Castle with their first sustainable and inclusive community market with an Italian soul. Mercato Metropolitano is a playground for food lovers and artisan food producers to meet, talk, relax, shop, eat and share a meal.
MM will transform Redbridge Town Hall car-park to a covered food market promoting fresh food from local growers and encouraging social enterprise with start-up food and beverage businesses. MM will provide a community space with a comprehensive engagement programme offering cooking classes, food growing, health and fitness classes, music and dance.
Mercato Metropolitano revolves around individuals: small-scale farmers, local producers and members of the local community.
Find out more on the Mercato Metropolitano page.
See the Mercato Metropolitano article on the Forbes website.
Read Mercato Ilford's March 2019 Press Release (PDF 227KB).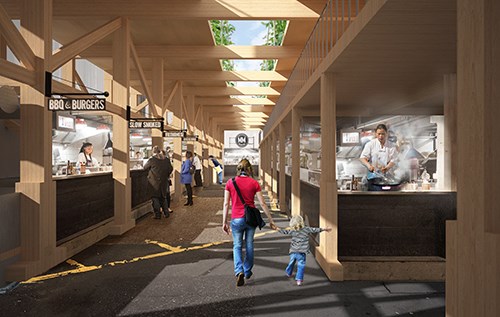 View Planning Applications
Planning was approved at the Planning Committee on the 26 February 2019.
Gallery
External concepts for Mercato Metropolitano Ilford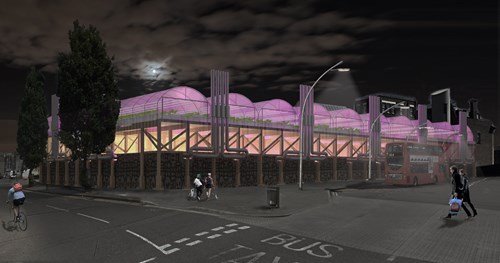 (11PM external outlook)
(3AM external outlook)
Mercato Metropolitano Elephant & Castle