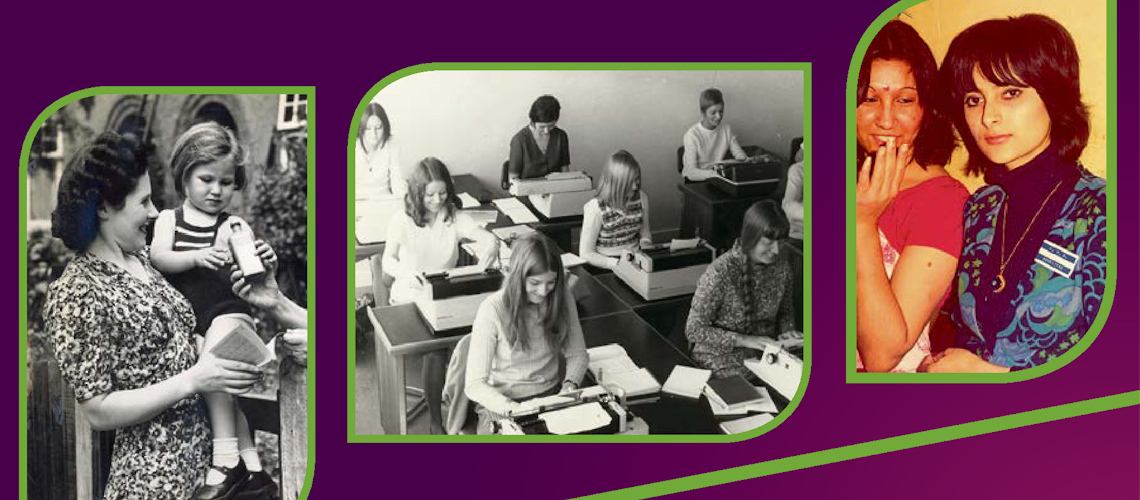 Wonder Women Exhibition
To celebrate 100 years since the first women in the UK won the right to vote, this exhibition explores the lives of women in Ilford, Wanstead and Woodford over the past century.
From the days of the 'mistress and servant' to the varied lives of today's diverse communities, this exhibition tells the story of local women in their own words.
Beginning with the Suffragette campaign to gain the vote and the impacts of two world wars, the displays uncover the changing pattern of work, education, family life and sisterhood.
Featuring new films about women's lives today alongside a wealth of historic objects, photographs and oral histories, this is a unique chance to meet Redbridge's very own 'Wonder Women'.
This exhibition is in partnership with Woodford County High School.
Redbridge Museum is a partner in the Snapping the Stiletto project.
Date and time
Tuesday 13 November 2018 to Saturday 27 April 2019
Tuesday to Friday, 10am to 5pm
Saturday, 10am to 4pm
Venue
Redbridge Museum
Other events
Half term family events
Free self-guided family quiz trail
11am to 3pm, drop in
Schools
Redbridge Museum offers education sessions for schools, about local history, suffragettes and the lives of local women to link to history, geography and citizenship.