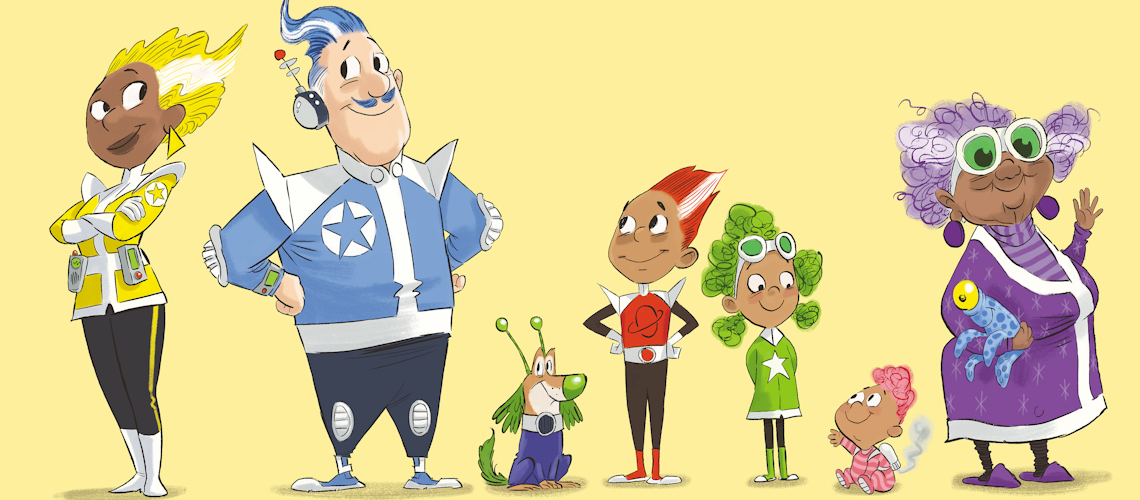 Summer Reading Challenge Space Chase
Saturday 13 July to Saturday 7 September
Get ready for an exciting summer of fun-packed activities in Redbridge Libraries! Are you ready for a challenge and a chance to earn a medal?
The Reading Agency's annual Summer Reading Challenge is aimed at children aged 4-12 years and helps get three quarters of a million children into libraries to boost their reading skills and confidence.
The Reading Agency and Libraries are delighted to present the 2019 Summer Reading Challenge, Space Chase - an out-of-this-world adventure inspired by the 50th anniversary of the first moon landing.
Children taking part in the Challenge will join our super space family, The Rockets, for a thrilling mission to track down books nabbed by mischievous aliens! There will be loads of fun, loads of prizes, and of course a medal for each child who completes the challenge.
This year's theme will feature bespoke artwork from top children's illustrator Adam Stower (illustrations featured above), and will celebrate adventure, exploration, reading and fun!  Taking part is easy. The aim of the Challenge is for children to read any 6 library books of their own choice during the summer holiday.
Children can read whatever they like- fiction, fact books, poetry, joke books, picture books, audio books, even eBooks!- just as long as they are borrowed from the library.
The scheme promises to encourage reading that is out of this world!

Space Chase will run in Redbridge Libraries from Saturday 13 July to Saturday 7 September. You can sign up anytime from then and it's FREE to take part! Check our programme of activities running throughout the holiday to celebrate reading - from comic art workshops to alien slime making and Fizz Pop science.
Younger children who are not yet reading can earn stickers and a certificate of their own for visiting the library and borrowing books throughout the summer.
Visit the new Build It exhibition by Redbridge Museum to gain an extra sticker. 
For more information please email library.information@visionrcl.org.uk
There are special Summer Reading Challenge events being held at Ken Aston Square.