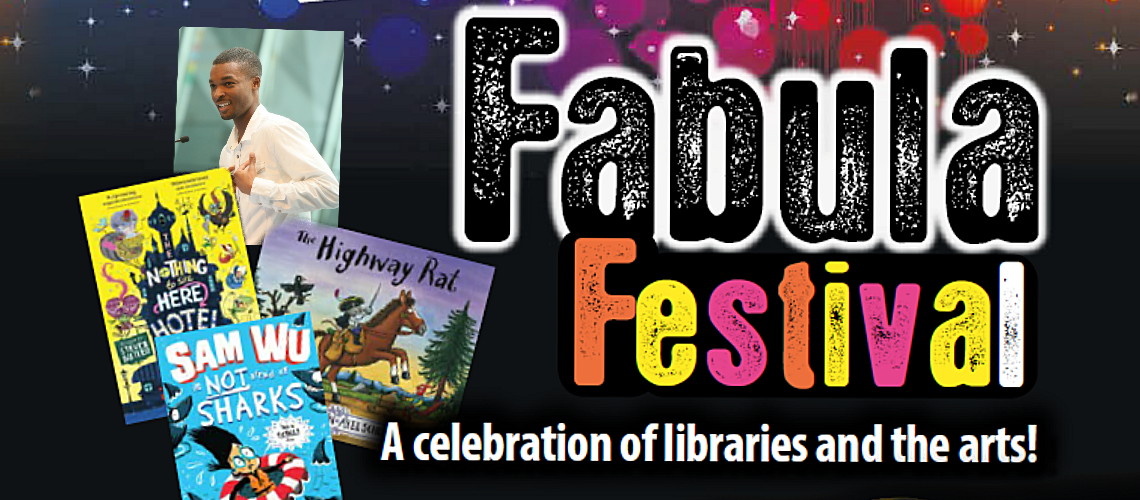 Fabula Festival
Redbridge's annual Fabula Festival is a unique week long celebration of the art of storytelling and its power to transform lives. It is delivered through a programme of performances, children's events, author talks, films, writing programmes, workshops and specially commissioned arts projects. It is designed to encourage Redbridge residents of all ages to develop their enjoyment of reading, writing and story making through participation in high quality arts activities and events. It highlights the positive impact libraries and arts can have on mental health and wellbeing.
Thanks to generous funding from Arts Council England, this year the festival will be even bigger and better as we celebrate the power of libraries during National Libraries Week. We are delighted to be working with a range of creative partners such as Discover Storytelling Centre, Newham Bookshop, Wanstead Tap, Redbridge Drama Centre, Apples & Snakes, Salmagundi Films, Little Angel Theatre, Output Arts, Transformance Music, OvDa Dance, Barkingside Art Club and many others showcasing the very best in literature, music, drama, dance, film, art and technology in and across Redbridge Libraries.
There's something for all ages, tastes and abilities! Fabula Festival is curated and produced by Redbridge Library & Culture Service, managed by Vision RCL on behalf of Redbridge Council.
Fabula Fringe
Wednesday 10 October 
Saturday 13 October 
Sunday 14 October
---
Events for Adults and Teens
Thursday 11 October
Friday 12 October
Saturday 13 October
Saturday 13 October and Sunday 14 October
Sunday 14 October
---
Fabula Fun for Kids and Families 
Watch out as the kids take over Redbridge's biggest and busiest library over the weekend! Discover the very best family friendly activities which will help inspire a life time love of reading! Unless otherwise stated, all events and activities are FREE and will be on a first come, first served basis, so arrive early to avoid disappointment!
Tuesday 9 October 
Friday 12 October 
Saturday 13 October 
Saturday 13 October & Sunday 14 October
Sunday 14 October