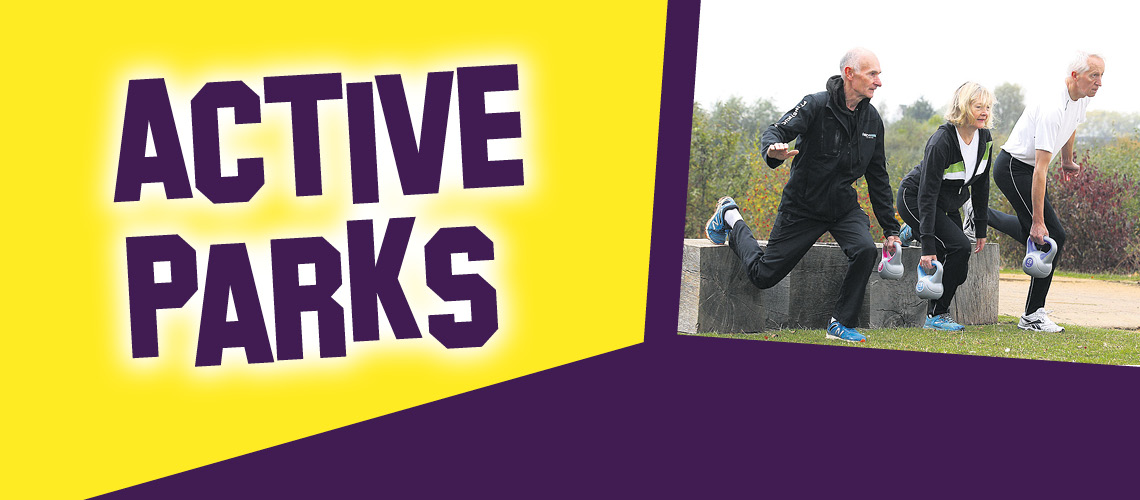 Active Parks
Fed up of gym based sessions, want to get fit, lose weight and have fun at your local park?
Check out what is happening throughout parks in Redbridge.
Active Fitness
Outdoor fitness sessions for beginners and intermediates. Suitable for those who want to get fit, lose weight or just exercise in the parks. Our instructors will motivate you to achieve your goals.  All of our sessions last approximately 45 minutes. All under 16s must be accompanied by an adult.
 Venue
 Day
 Time
Meeting Point 
Fairlop Waters
Wednesday
10am
Rowing Club Boathouse (optional indoor venue)

Kingsley Hall, Loughton

Fridays  

7.30pm

Corinne 07877 779719

Fairlop Waters
Saturday 
8.30am 
Rowing Club Boathouse (optional indoor venue) 
Clayhall Park
Sunday
£20 for 4 weeks

10am

Outdoor Gym
Corinne 07877 779719
For a free session email Active Parks 
*To confirm winter sessions please speak with the instructor or email activeparks@visionrcl.org.uk
Nordic Walking
Nordic Walking is a specific fitness technique which anybody, anywhere can master and it does not require expensive equipment or clothing. It is the fastest growing fitness activity in the world and is used by individuals, personal trainers, health clubs, physiotherapists, doctors and health promoters because it is highly effective, affordable and FUN!
It works because it enhances ordinary walking through the use of poles which add two major benefits to your walking experience:
the use of poles means the upper body muscles are used as well as the legs
the poles help to propel the walker along – this means that you work harder than usual yet the support given by the poles makes it feel easier!
 Venue
 Day
 Time
 Meeting Point
Fairlop Waters


Wednesday

11am (intermediate)

1pm (beginners)

Outside Club House bar (optional indoor venue)
Saturday
12:30pm (all levels)
Hainault Forest 
Saturday 
10am (all levels)
Car Park Opposite Miller & Carter, Chigwell Row or call Alvyn on 07903 596869
For more information on Nordic Walking please email Active Parks
Buggy Fitness
The best way to get back in shape after your baby is born. Whatever your postnatal stage we have a programme that will suit your needs, instructed by experts in the field of postnatal exercise. From initial recuperation in your first six weeks, through those tough times of getting back into your jeans and onto those new levels of fitness – and most of this from behind your buggy or pram so baby can come too!  This session is also open to new dads who would like to exercise and socialise with other parents.
Venue
Day
Time
Cost
Meeting Point
Fairlop Waters 
Tuesday 
10:30am to 11:30am
£3

Inside Fairlop Waters Pavilion

(indoor venue available in bad weather)
Tennis in Parks
Court Bookings
To play tennis in Goodmayes and Clayhall Park, please book the court in advance online. Bookings are free.
You can also book via the ClubSpark booker app on iOS or Android
This information is used to help secure funding to maintain and improve our courts.
Last Man Stands Cricket
Get your mates together and join 20,000 players across the globe already taking part in the fastest game of cricket out there.
Last Man Stands is a quick, exciting and rule-bending version of Twenty20 played by time-strapped cricketers all over the world.
For more information on Last Man Stands in Redbridge please email redbridge@lastmanstands.co.uk
Prices Active Fitness, Nordic Walking and Buggy Fitness
£5 per session pay as you go or £40 for a 10-session card (saving £10).  You can attend a session at any of our venues and your card should be used within 12 months of purchase.
For more information, please email Active Parks
Please follow us on social media for updates on any late cancellations due to weather.  Follow our Twitter  and like us on Facebook
Our Parks
For prices on Our Parks please visit the Our Parks website
Active Fairlop
Find out about outdoor fitness activities taking place at Fairlop Waters Country Park.