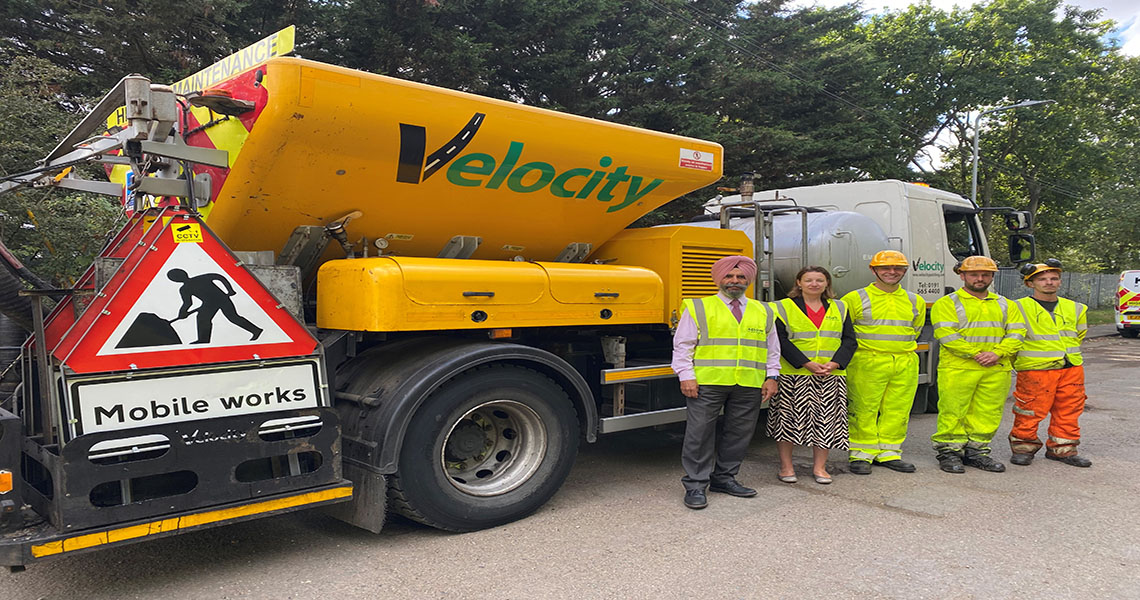 Redbridge trials new, fast, low carbon fix for potholes
Published: 21 September 2023
An innovative machine that can fix potholes in as little as two minutes is being trialled by Redbridge Council to give road users a smoother journey.
The first of its kind to be deployed in the borough, the Injection Patcher carries out rapid pothole repairs using a pioneering technique known as Injection Spray Patching.
Not only is the process faster, enabling more pothole repairs in a day compared with conventional methods, it's also greener as there is no excavation, waste or heat involved – leaving a significantly lower carbon footprint on the borough.
On roads where the injection patcher has been identified as suitable for use, the repairs are completed in just three steps, beginning with air pumped at speed into the pothole to remove dirt and debris.
Seconds later the pothole is sprayed and coated with cold bitumen to cover and seal any cracks, followed by a final layer of aggregate applied at high speed – the whole repair taking just a couple of minutes to finish.
In a further boost for the borough's roads, the rapid repairs can be carried out with minimal traffic disruption, often not even requiring road closures, with pothole fixes ready to be driven over almost immediately following repair.
Redbridge Council Leader, Cllr Jas Athwal, said: "Potholes are a nuisance and a danger to road users and we understand how difficult they can make journeys around the borough. We're working hard to find innovative and cost-effective ways to improve road surfaces for local people. The Injection Patcher is helping pave the way, and where suitable we hope to continue using it on our roads, alongside our resurfacing programme and traditional repairs, enabling a greater number of potholes repairs to be completed faster across the borough, with fewer carbon emissions."
The Injection Patcher machine, made by road repair specialists Velocity, has already notched up some impressive results with a record breaking 120 repairs in one day, and more than 1500 pothole repairs completed within 11 weeks of the machine becoming operational.
This was alongside the Council's resurfacing programme and traditional pothole repairs being undertaken across the borough.
To report a pothole in the borough go to: https://www.redbridge.gov.uk/report-it/report-streets-and-highways/
(END)