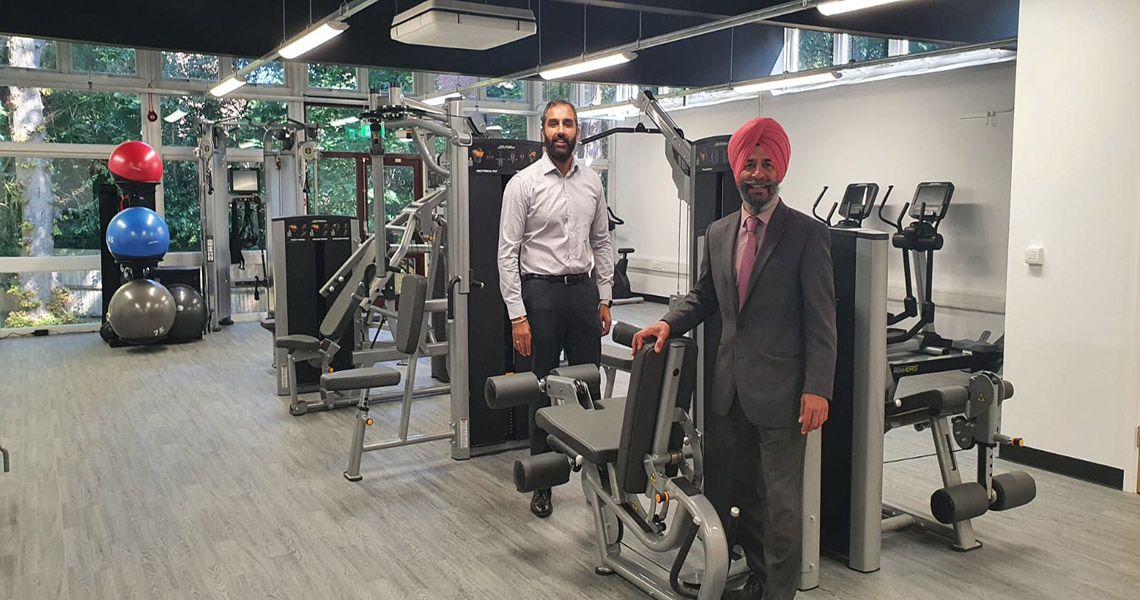 Woodford Green library and gym reopens
Published: 29 September 2021
Woodford Green Library and Gym reopened to the public on Tuesday 28 September, following the completion of a major £300,000 refurbishment.
The investment in the new library and fitness facility, funded jointly by London Borough of Redbridge and Vision Redbridge Culture & Leisure, ensures residents will benefit from improved library and leisure facilities in the Woodford area for years to come.
The library, which was refurbished during its closure for much of the COVID-19 pandemic, now boasts a brand-new children's library, new books, digital devices, study area and meeting space for group activities.
The Centre now also boasts a brand-new fitness facility, including a 30-station gym with state-of-the-art equipment, new changing areas and toilets. 
As a result of the refurbishment, both the library and gym will be open seven days a week to suit everyone's lifestyle.
Leader of the Redbridge Council, Cllr Jas Athwal said:
"I'm pleased to announce the reopening of the newly refurbished Woodford Green Library and Gym. Not only can local people now enjoy the revitalised exercise and library facilities, but they can also take advantage of the new, longer opening hours. The renovation works are part of our wider scheme of investment works across Redbridge's leisure facilities, and we are delivering on our promise and investing in Woodford." 
Deputy Leader of the Council and Cabinet Member for Finance, Leisure and Culture, Cllr Kam Rai said:
"Over £300,000 has been invested in the upgrade of Woodford Green Library and Gym to provide local people with outstanding library facilities and a state-of-the-art gym. We understand just how vital local leisure facilities are to people's wellbeing, and the importance of library facilities for children's and adults' continued learning. That is why Woodford Green Library and Gym is the latest leisure facility in Redbridge to have benefited from investment." 
Library members can now access nearly eight million items of stock, while also accessing libraries which are part of The Libraries Consortium across London and the South East.
The new gym, which can be used by members or on a pay and play basis, has a range of cardiovascular and weight training equipment, including cable machine, free weights, treadmills, cross trainers, and cutting-edge technology with skill mill treadmills and a power plate.
Membership allows use of gyms, pools and studio classes across Vision's facilities - Fullwell Cross Leisure Centre, Loxford Leisure Centre, Mayfield Leisure Centre, South Woodford Library and Gym and Wanstead Leisure Centre.
For more information, and for opening offers now available for the new gym, visit: www.visionrcl.org.uk/woodford
Photo shows Cllrs Kam Rai (left) and Jas Athwal visiting the gym.