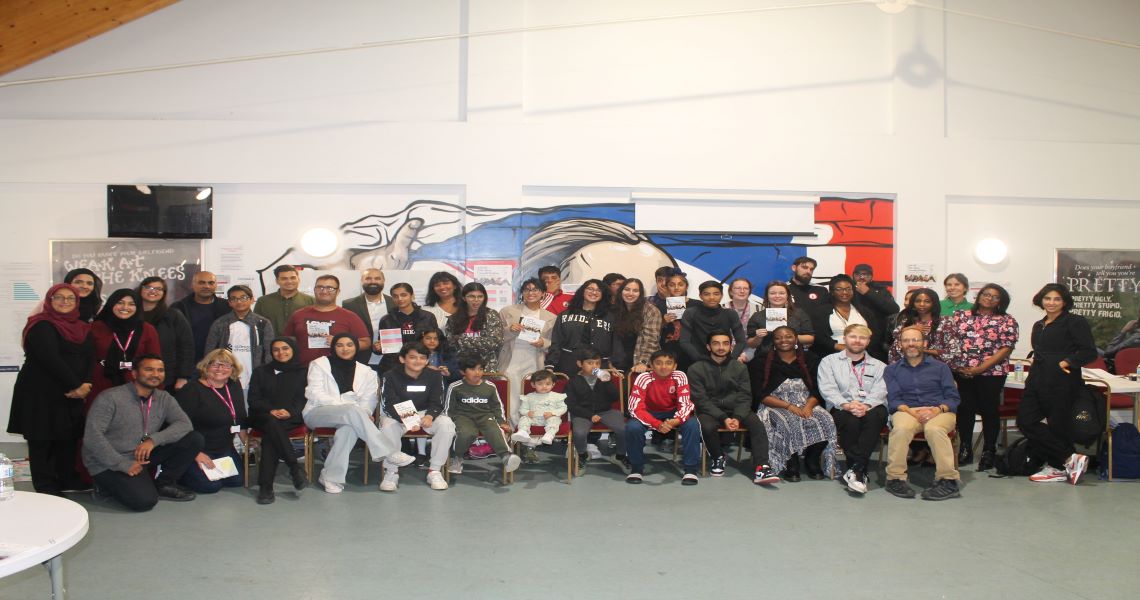 Re-imagining Gants Hill for the future
Published: 3 November 2022
Nearly 150 Gants Hill residents joined Redbridge Council and local organisations to share ideas of how to create a vision for the future of the area.
Local people led five themed workshops and spoke about why the themes they had chosen were important, including women's safety, making the area more attractive, supporting young people, cleaning up the streets and bringing people together.
Residents came up with creative ideas on what they wanted to change and how to make them happen together with Redbridge Council and local partners. Organisations that hosted the events included Redbridge Institute, Frenford Clubs and Gants Hill Library, with partners in attendance including the Metropolitan Police and Malakai Boxing.
At one of the energetic workshops at Frenford Clubs, which saw lots of young people take the platform to get their voice heard, they spoke about their concerns what support looked like for them. 15-year-old Gants Hill resident Imaan Idris said "The event was really amazing because it allowed young people to finally have a say in how we can be helped, which is not an opportunity we often get. I feel listened to and heard!"
15-year-old Rumaysa Ahmed said: "At school I'm not able to voice my opinion to the teachers, but here adults are taking me seriously. It was fun!"
Redbridge Council's Community Hubs team has reviewed the insights and together with local people are working up plans for next steps. Follow-up actions and activities include creating a place where people can find out about local activities, a programme for young people, working with Transport for London to improve the roundabout and an increased focus on safety issues. Local people are encouraged to get involved and drive change. For more information, please contact Helen Sorrell or Delwar Hussain. 
Information gained from the workshops and plans will feed into the development of the future Gants Hill Community Hub, which will provide residents access to services on their doorstep and a flexible space to run their own activities.
Event attendees were treated to delicious hot meals provided my Gants Hill caterers Tanas Events, Saffron Street and Biryani Guys.
If you would like to be kept up to date on Gants Hill Hub activities, please click on the blue register button on the Gants Hill Hubs website. 
View a photo slide show of all the events.