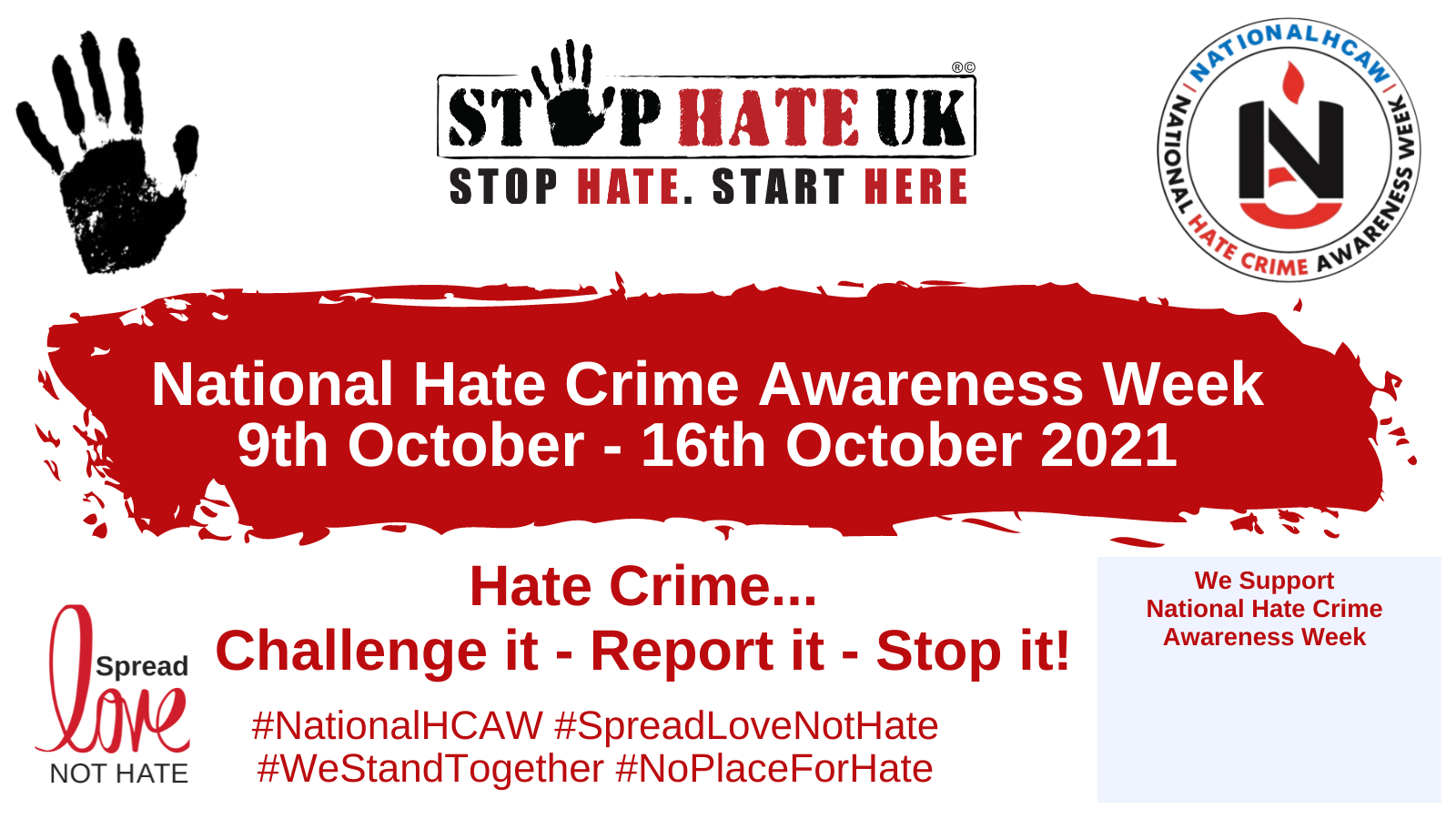 Shared endeavour to challenge hate, racism and intolerance
Published: 15 October 2021
As part of Redbridge Council's commitment to fighting hate and racism at every level we are stepping up the action by welcoming new participants to the Shared Endeavour Fund.
This National Hate Crime Awareness Week, Redbridge is welcoming seven organisations through the Mayor of London's Shared Endeavour Fund to Redbridge to deliver a range of workshops that directly challenge all forms of hate. 
Projects will work across Redbridge to challenge multiple forms of hate crimes' including racism, antisemitism, Islamophobia, anti-migrant/refugee sentiment as well as online hate and the promotion of misinformation and disinformation.
Residents and young people in Redbridge have previously participated in some of the programmes and the feedback has been overwhelmingly positive.  
Leader of Redbridge Council, Cllr Jas Athwal said:
"I am proud to take part in National Hate Crime Awareness Week to raise awareness of hate crime, to remember those who have sadly lost their lives to it, and to stand with those who need our ongoing support in tackling it.
"This week is an opportunity to stand together to make it clear that hate crime has no place in our society.
"Now more than ever, this message is vital. Having endured hatred, racism and bigotry myself, as a practising Sikh and British Indian, I know the importance of challenging hate and sending a strong message that Redbridge is a safe and welcoming place to all.
"I am pleased to announce we will be welcoming seven organisations through the Mayor of London's Shared Endeavour Fund to Redbridge to deliver a range of workshops that directly challenge hate and counter-extremism. 
"I have worked previously with some of these organisations and know the positive impact they make to the lives of our young people and residents.
"Redbridge is our home and we will never let hate win."
The seven organisations to receive funding to work in Redbridge are, Anne Frank Trust, Arc Theatre, East Side Community Heritage, Maccabi GB (Stand Up! Education Against Discrimination), Naz Legacy Foundation, Solutions not Sides and West Ham United Foundation.
The Shared Endeavour Fund aims to:
Strengthen communities against racism, hate, intolerance, extremism and radicalisation
 Encourage more Londoners to stand up to racism, hate and intolerance
Improve the safeguarding of vulnerable Londoners from radicalisation.  

Naz Legacy Foundation Director, Sajidah Patel:
"Naz Legacy Foundation is delighted to received funding from the Mayor's Shared Endeavour Fund and continue our work in Redbridge.
"Empowering young people and offering opportunities is at the heart of our work. Our diversity programme this year promises to be exciting and we look forward to the next few months as well as developing our partnership with Redbridge Council."
West Ham United Foundation CEO, Joseph Lyons:
"We are delighted to be able to continue our work tackling racism and hate crime in the London Borough of Redbridge in the 2021/2022 academic year. We have developed a strong relationship with secondary schools in the area have already delivered our Stop the Hate workshops to over 1,000 students in Redbridge as well as thousands more across East London, and we've been encouraged by the positive impact we've had to date.
"We will always promote equality, diversity and inclusion and the key to this is education and collaboration, so we are looking forward to progressing our partnership with Redbridge Council to reach even more people."