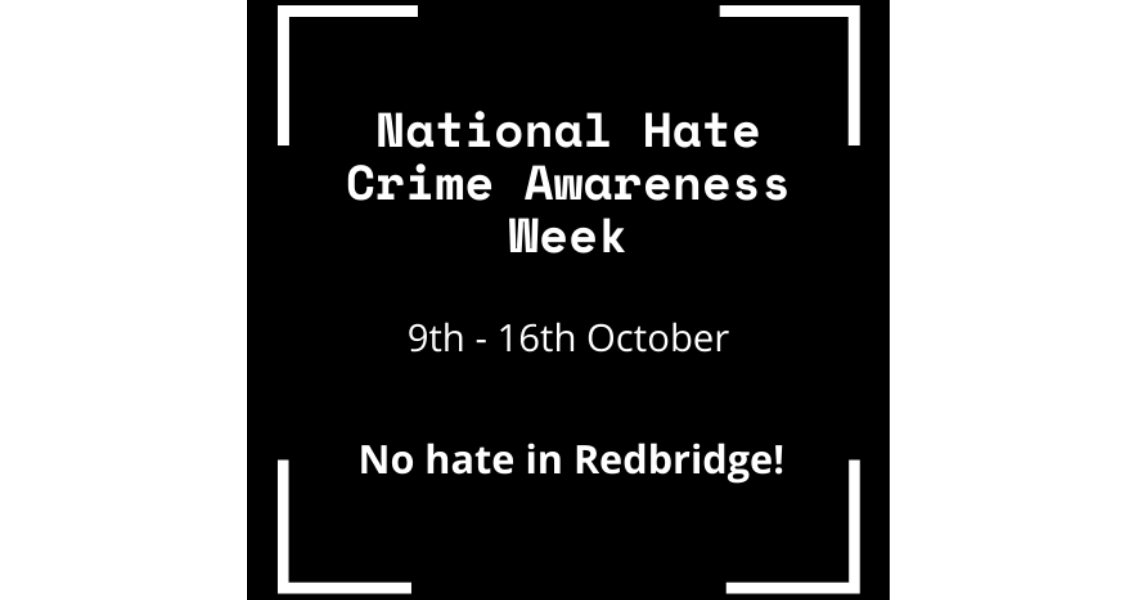 National Hate Crime Awareness Week launches Saturday 9 October
Published: 9 October 2021
Monday 9 October marks the start of National Hate Crime Awareness Week. We will be using this week to host events, listen to our communities and provide information to residents about hate crime and the devastating effect it can have.
A hate crime is any crime which is motivated by the victim's race, religion, disability, sexual orientation, or gender identity.
Cabinet Member for Crime, Safety and Community Cohesion, Cllr Khayer Chowdhury said "We are a diverse and tightly knit community in Redbridge and have a zero tolerance approach to anyone who commits a hate crime. We will continue to work closely with the police to help them prosecute anyone who commits this offence and help victims find the support they need."
Anyone who is a victim of a hate crime should report the incident to the police by calling 101 or visiting met.police.uk. In an emergency call 999.