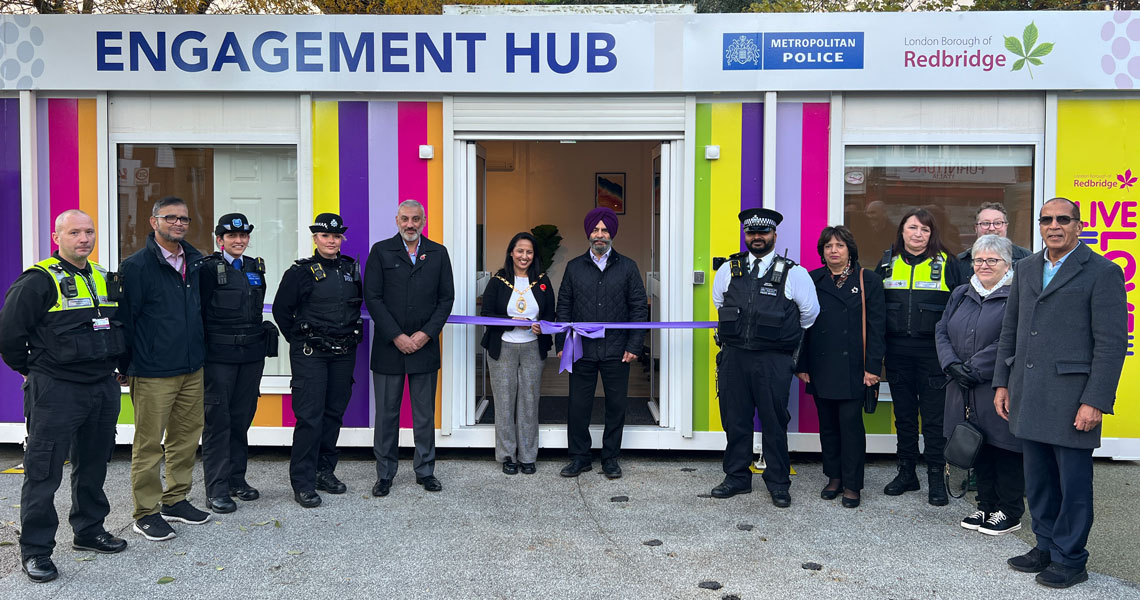 Redbridge Council opens Engagement Hub in heart of Ilford Lane
Published: 20 November 2023
Redbridge Council is setting up shop in the heart of one of its busiest high streets and most deprived areas, where it will provide struggling Londoners with a range of council services, including cost-of-living support and advice.
The new Ilford Engagement Hub is part of Redbridge Council's groundbreaking approach to decentralising local government, providing vital services right in the centre of communities that need them most. 
 The Ilford Engagement Hub will be joined by Engagement Hubs in Hainault and Chadwell, bringing vital council services directly into three of the most deprived areas of Redbridge. 
The Engagement Hub opened in Jubilee Gardens, an area on Ilford Lane plagued by antisocial behaviour in recent years. Through the Hub, people can access Anti-Poverty team sessions, Redbridge Parents and Families Information, Support Services for children with Special Educational Needs and disabilities (SEND) and Metropolitan Police Safer Neighbourhoods teams.
With the cost of living crisis, the new Engagement Hub comes at a crucial time when people need access to council services more than ever. Since August 2022, Redbridge Council has directly supported about 18,750 people through the rising cost of living by providing:
2,500 awards for energy, food and household essentials

4,472 pensioners with energy support and advice

800 single vulnerable adults with energy and advice

10,500 pupils with Free School Meals outside of term time.

100 households in crisis with financial support for energy and essentials

400 local people with debt support
The Leader of Redbridge Council, Cllr Jas Athwal, said: "Local people are struggling with the rising cost of living and so, despite government budget cuts, councils are having to step up and provide more support than ever. 
"We're innovating to deliver more with less government funding; by decentralising our services, we can bring our neighbours the support they need – right on their own doorstep. 
"Our new Engagement Hubs are about providing council services right in the heart of our communities where people need them most. Ilford Lane is a vibrant and buzzing community, providing the perfect location for this new Hub."
The Hub will be open at least 40 hours a week, mainly during the working week. However, it will also be open during some evenings and weekends to accommodate the shift patterns of the Metropolitan Police and Safer Neighbourhood teams.