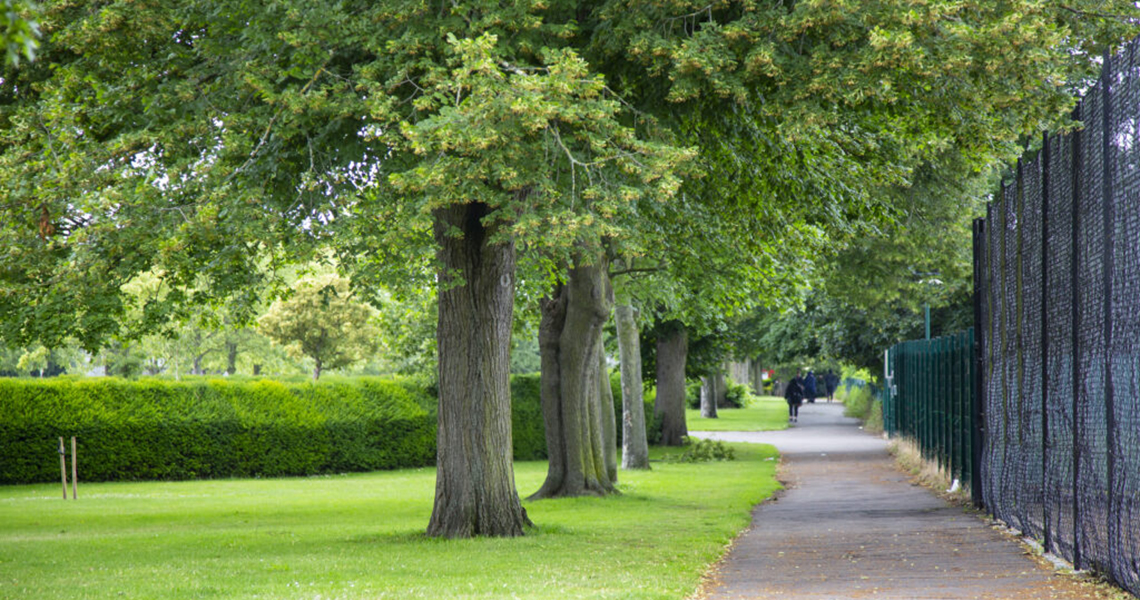 Valentines Park is officially recognised by the community as one of the nation's top ten favourite parks
Published: 23 November 2022
Redbridge Council and Vision Redbridge Culture & Leisure are celebrating after receiving a People's Choice Award for its Green Flag Award-winning green space, Valentines Park. 
The award, voted for by the public, is part of the Green Flag Award – the international quality mark for parks and green spaces – and recognises the nation's top ten favourite parks.
Almost 18,000 members of the public took part in the vote to officially Valentines Park and nine other high-quality green spaces as their favourite Green Flag Award park.
The news that Valentines Park has achieved a People's Choice Award comes after research conducted by Keep Britain Tidy shows that for parks to be able to contribute to improvements in health and wellbeing, they must be accessible, well-managed and maintained and offer something for everyone within the community.
Cllr Kam Rai, Deputy Leader of the Council & Labour Group and Cabinet Member for Finance, Leisure and Culture, said: "Valentines Park is one of the most beautiful green spaces in London and well deserving of its place on the top ten parks list. 
"Our park staff work tirelessly in all weathers to maintain and improve our parks, and this recognition is a testament to their hard work and dedication. By all playing our part, taking our litter home and treating our parks well, we can keep places like Valentines Park in good condition now and for generations to come."
Chair of Vision Trustees, Martin Solider, said: "Vision Redbridge Culture and Leisure are incredibly happy to have been voted in the Top 10 of the People's Choice Awards once again. This achievement is recognition of the hard work, dedication and pride taken by our Parks and Open Spaces team year on year. The prestigious Green Flag Awards and their industry-recognised standards mean a lot to all those who use the Parks and Open Spaces in Redbridge. Thank you to all those who voted for Valentines Park.
Green Flag Award Manager Paul Todd added: "I would like to congratulate everyone involved in making Valentines Park worthy of a People's Choice Award. 
"Valentines Park is a vital green space for the community in Ilford. This award is a testament to all the hard work of staff and volunteers, who do so much to ensure that it maintains the high standards demanded by the Green Flag Award."  
This year, 2,208 parks and green spaces met the standard of the Green Flag Award – more than any other time in the scheme's 26-year history.
You can find further information here.