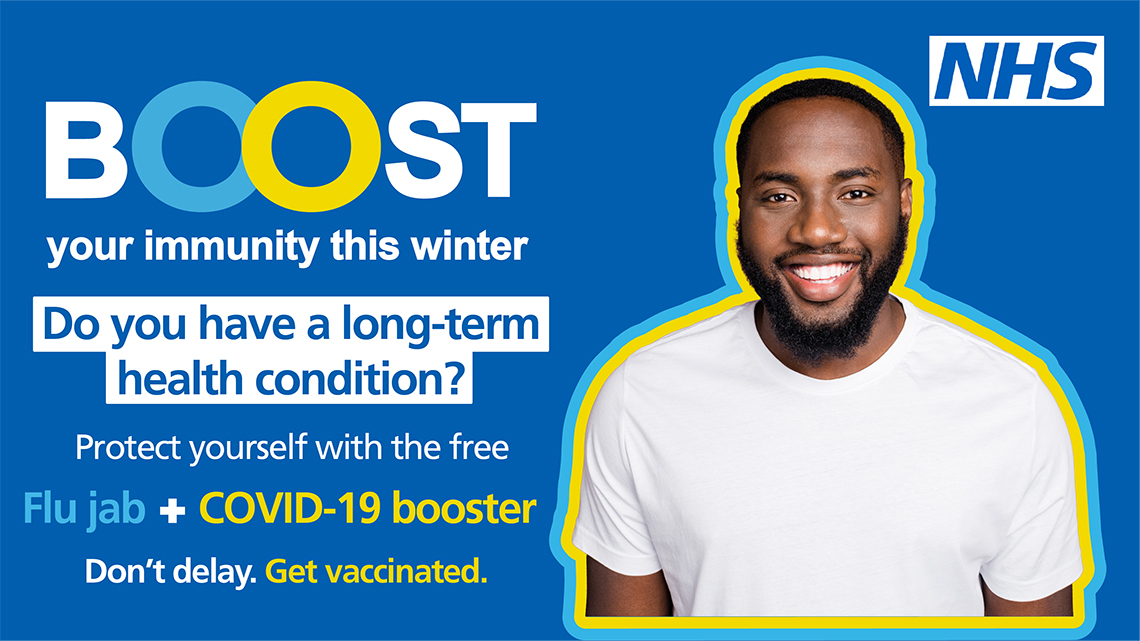 Make sure you get your winter vaccinations
Published: 18 November 2022
With winter upon us, it is vitally important local people protect their health and the health of people around them by getting their flu and COVID-19 vaccinations.  
Covid and flu vaccinations are safe and effective ways to prevent serious illness. 
If you're 50 and over, a frontline health worker, pregnant or have a long-term condition, you are eligible for the free flu vaccine, and you can likely get the COVID-19 seasonal booster. Children aged 2-15 are also eligible for free flu vaccination.
Once invited, you can book your seasonal COVID-19 vaccine using the online booking service by calling 119 or finding a local vaccination walk-in site.  
If you are not eligible for the free winter flu vaccination but would still like to get the jab, many local pharmacies offer the winter flu vaccination for between £10-15. 
Getting both vaccines is important because more people are likely to get the flu this winter, and you're more likely to be seriously ill if you get the flu and COVID-19 at the same time. 
You can book your COVID Autumn Booster and flu vaccine online on the NHS website or by contacting your GP.
Please play your part by watching the short film below to help keep yourself and your loved ones protected this winter.