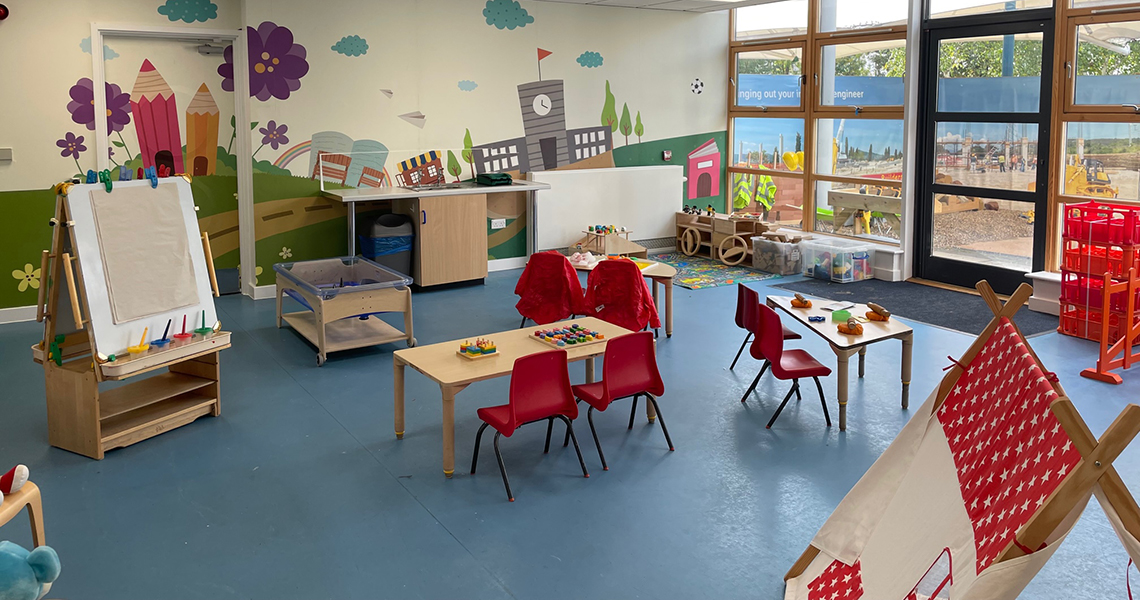 Early Years Play and Development (EYPaD) Centre opens in Ilford
Published: 17 November 2022
A new service designed to provide vital learning and development skills to children between birth and four years old has opened in Ilford.
 The EYPaD (Early Years Play and Development) Centre opened last week, offering children purposeful play experiences in an exciting and safe environment at affordable prices. 
 The centre caters exclusively for under-fives with age-appropriate rooms designed to create the best early years environment, where parents and carers know their children will be free to discover and learn in safety.
 Based at Cranbrook Children's Centre (next to the Cranbrook Primary School), The Drive, Ilford, IG1 3PS, the EYPaD Centre pioneers a new style of sessional play. It's easy to book and pay online via Eventbrite or through cash payments at the centre.
 Cllr Mark Santos, Cabinet Member for Adult Social Care and Health, said: "We want all children under five years to get the very best start in life, and this new centre will provide just that with vital services to parents with preschool children."
 "The EYPaD Centre is designed to provide an unrivalled opportunity and experience for children living in Redbridge and other boroughs to explore and master these skills through fun activities with high-quality resources that they can enjoy with their parents and carers."
 Prices start from as little as £3.50 a child per session, with one adult going free. The EYPaD has a Baby Feeding Lounge with plenty of free parking and has plans for evening and weekend opening soon. 
 It is widely recognised and accepted that the first two years of a child's life from conception are the most critical. During this time, their brain develops, creating emotional bonds with their parents, becoming resilient, and establishing the foundations of communication and language whilst also learning to control their bodies. The centre now provides a wide range of activities such as Family Play Days, Sensory Babies, Toddler Explorer, Story Telling, Seasonal Crafts and Multi-sensory Experiences. 
 Our sessions are based on the Early Years Foundation Stage Framework and Development Matters guidance and are delivered by qualified Early Years professionals. Our staff can also answer your questions on child development, parenting, school readiness and how you can provide a rich home learning environment to help your child reach their full potential. 
 You can also book rooms for hire to host meetings and children's parties. Local businesses and individuals are also welcome to hire rooms at the EYPaD Centre to provide appropriate early years services or to run a family-friendly café.
Find out about bookings and activities in the EYPaD Centre. For enquiries and room hire information, don't hesitate to contact us at eypad@redbridge.gov.uk or call us on 020 8709 2012.