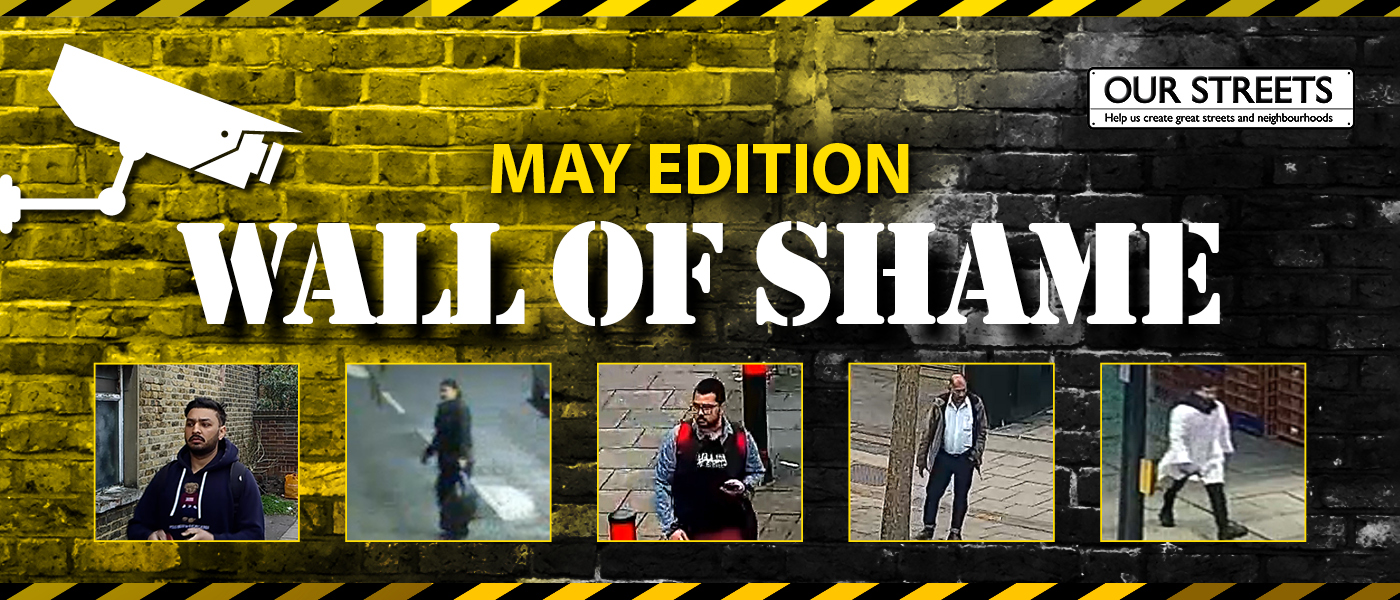 May Redbridge Wall of Shame: Help catch the culprits caught on camera trashing our borough
Published: 18 May 2023
Redbridge Council is continuing its crackdown on fly-tippers and is calling on the community to help identify people caught on camera ditching their rubbish in Redbridge.
CCTV footage released for the May edition of Redbridge Wall of Shame shows 5 clips of people selfishly discarding their rubbish on Woodlands Road, Ilford Lane, and Ley Street – all in Ilford, as well as Chadwell Heath Lane.
In the footage the law-breakers, who face a £400 fixed penalty notice if caught, can be seen leaving rubbish by trees and a wall on the street, as well as beside bins, which is also fly-tipping.
Head to Redbridge Wall of Shame to view the footage: https://wallofshame.redbridge.gov.uk/
If you can help identify any of the culprits caught on camera, please contact Redbridge Council on: Cleansing.Services@redbridge.gov.uk
Redbridge Wall of Shame forms part of the council's on-going work under it's Our Streets strategy to create a cleaner Redbridge. Taking a tough stance on grime crime, the council will fine or prosecute any individual or business caught dumping rubbish in the borough.
Enforcement action is also being coupled with other council led fly-tipping initiatives, including community engagement work, free online workshops on reducing and disposing of waste properly, and targeted fly-tipping operations.
The council also offers a Bulky Waste Collection Service entitling residents to a free collection every 12 months (maximum of 3 items). For more details, including costs for additional collections go to: www.redbridge.gov.uk/bins-waste-and-recycling/book-a-bulky-waste-or-large-item-collection/
Residents can easily report any fly-tips they spot in the borough online through the council's Report It page:  https://www.redbridge.gov.uk/report-it/
All fly tips made known to the council are recorded and investigated, with enforcement action being taken if evidence is found. The council aims to clear all recorded fly-tips on council land and the highway within 24 hours of it being reported.
(END)