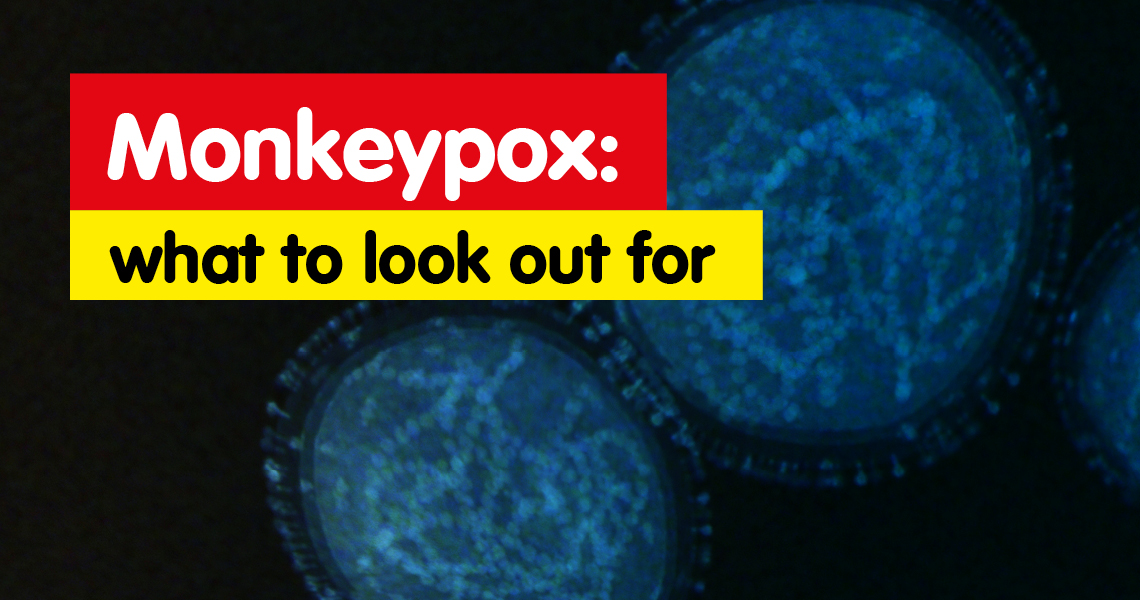 Monkeypox story
Published: 25 May 2022
The UK Health Security Agency (UKHSA) has detected 2 additional cases of monkeypox, one in London and one in the South East of England.
Monkeypox is a rare viral infection. The disease, first found in monkeys, does not tend to spread easily between people but can be transmitted through close physical contact, including sexual intercourse.
A person is considered at high risk of having caught the infection if they have had household or sexual contact with, or have changed the bedding of an infected person without wearing personal protective equipment (PPE).
Other people who may have come into contact with a case do not need to stay at home and isolate, but should watch out for symptoms such as fever and a rash.
Initial symptoms include fever, headaches, swellings, back pain and aching muscles.
Once the fever breaks a rash can develop, often beginning on the face, then spreading to other parts of the body, most commonly the palms of the hands and soles of the feet.
The rash, which can be extremely itchy or painful, changes and goes through different stages before finally forming a scab, which later falls off. The lesions can cause scarring.
The infection usually clears up on its own and lasts between 14 and 21 days.
We would recommend to anyone who is having changes in sex partners regularly, or having close contact with individuals that they don't know, to speak with your local health or sexual health clinic if they develop a rash.
For more information please visit: https://www.gov.uk/government/news/monkeypox-cases-confirmed-in-england-latest-updates