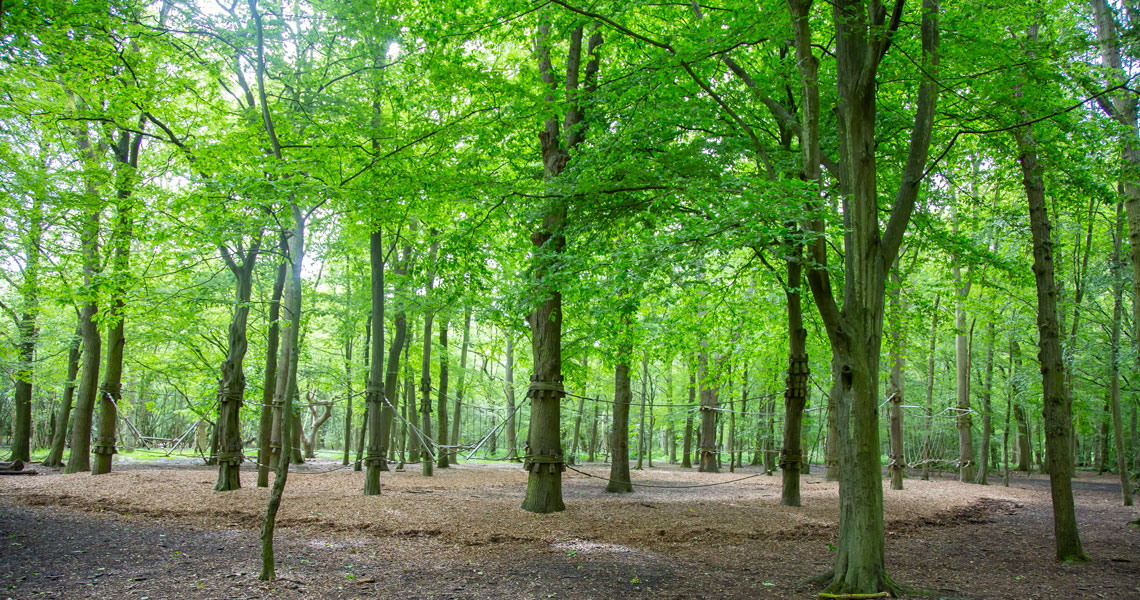 Hainault Forest selected as part of "Ancient Canopy" Jubilee celebration project
Published: 10 May 2022
Hainault Forest in Redbridge has been selected as part of a UK-wide network of 70 Ancient Woodlands and 70 Ancient Trees dedicated to Her Majesty In celebration of the Platinum Jubilee.
The chosen locations for the 'Ancient Canopy' reflect a range of themes - Royal, history, children, education, literature/creative arts, science, conservation, communities, health and wellbeing.
The Ancient Canopy is part of The Queen's Green Canopy (QGC), a unique tree-planting initiative created to mark Her Majesty's Platinum Jubilee. All across the UK, people were invited to "Plant a tree for the Jubilee" to create a legacy in honour of The Queen's leadership of the nation, which will benefit future generations.
Hainault Forest is the last remaining fragment of a once much larger royal medieval forest - the Forest of Essex. It was a special administrative area created by the monarch to protect their interest in maintaining a supply of venison for the royal table. Hainault was probably declared a forest by Henry I and was first recorded vaguely in 1130 and more specifically in 1221 when it was known as 'Henehaut'
meaning 'the community's wood'.
His Royal Highness, The Prince of Wales, Patron of The Queen's Green Canopy (QGC), unveiled the nationwide network of 70 Ancient Woodlands and 70 Ancient trees. To mark the launch, The Prince of Wales recorded a video message. His Royal Highness said:
"These working woodlands and magnificent trees span our nation's amazing landscape and exist for everyone to enjoy. The Ancient woodlands and trees can be found in urban and rural environments, from National Parks to residential areas, representing the unique diversity of all corners of the United Kingdom.
"Trees and woodlands have a profound significance for us all – their steadfast and reassuring presence a reminder of our long-serving Sovereign and her enduring dedication. Let us ensure that in her name, we can now protect and strengthen this."
Hainault Country Park is currently undergoing a £7m restoration, including £4m of support from the National Lottery Heritage fund, to bring a number of historic buildings back into use and improve the pathways and landscaping, which will complete in the Autumn.
The London Borough of Redbridge is working in partnership with Vision RCL, which manages Hainault Country Park and the Woodland Trust, who will be developing a visitor centre on-site and sharing their expertise in woodland management to help ensure people are able to enjoy this wonderful place and learn about ancient woodlands for many years to come.