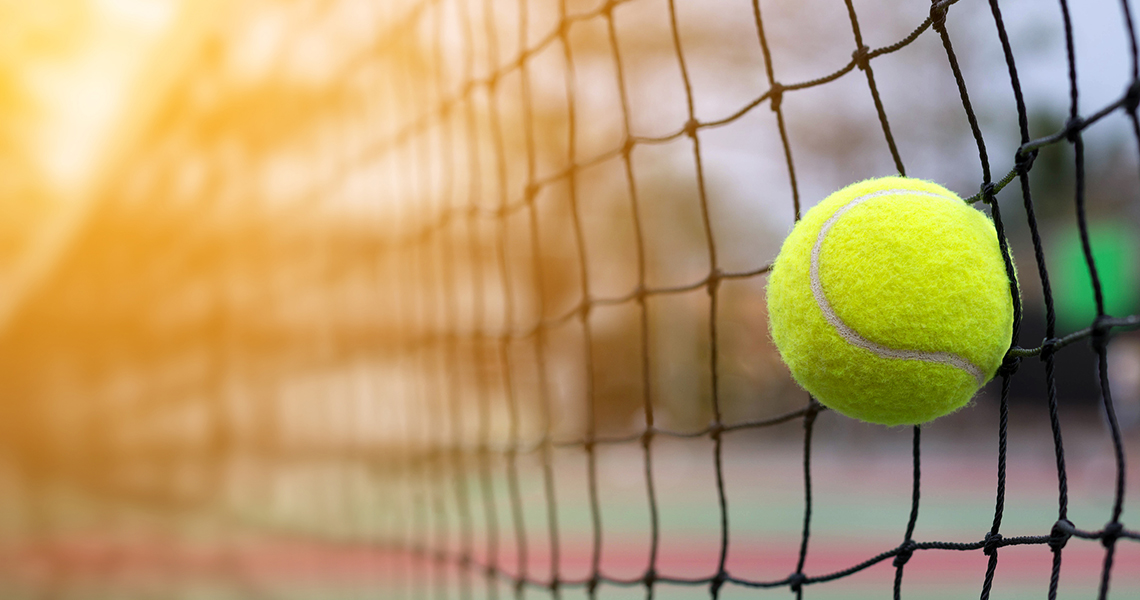 Local park tennis courts in Redbridge set for renovation
Published: 14 March 2023
The London Borough of Redbridge and the LTA have today (Tuesday 14 March) announced a partnership to invest in and refurbish public park tennis courts in Redbridge.
Ten park tennis venues will be renovated, with an investment of £424,064, helping ensure that quality facilities are available for the local community.  
The project is part of a nationwide investment by the UK Government and LTA Tennis Foundation, delivered by the LTA, to refurbish public tennis courts across Great Britain and open up the sport to many more people. This investment will see thousands of existing park tennis courts in poor or unplayable condition brought back to life for the benefit of communities across the country through renovation works and improved court accessibility with new gate-access technology and booking systems.
Park tennis courts are vital in providing opportunities for children and adults to get active, delivering significant physical and mental health and wellbeing benefits to participants. Accessible facilities in parks are particularly critical to opening up the sport to those from lower socioeconomic backgrounds and women and girls.
Alongside the investment, The London Borough of Redbridge and the tennis operator across the parks, Vision RCL, will also work with the LTA to deliver a range of activities across the park sites. This will include weekly organised free park tennis sessions for all ages, playing levels and experience where equipment is provided, meaning that people will not need someone to play with or their own racket. Local Tennis Leagues will also provide friendly, sociable opportunities to get active through local competition.  
The park venues being renovated are Barley Lane Rec Ground, Clayhall Park, Elmhurst Gardens, 
Goodmayes Park, Loxford Park, Ray Park, Seven Kings Park, South Park and Valentines Park, whilst Barkingside Rec will also be available to book online via the LTA website, making it far easier to find and book a court or activity.  
In addition to charged bookings, there will be free-to-book slots across the week.
All courts and sessions at all sites will be available to book online via the LTA website.
Works started in February 2023 and are set to be completed by May 2023 in time for the Championships, Wimbledon, when tennis always becomes very popular.
Cllr Kam Rai, Deputy Leader of Redbridge Council and Cabinet Member for Finance, Leisure, and Culture, said: "We're very excited to receive this funding and the significant improvements it will help make to our park tennis courts. Tennis is a sport that gains in popularity every year, so it's important that we have good local facilities where people can go and enjoy a good game of tennis. It will also help those children and young people who have dreams of becoming the next Emma Raducanu or Andy Murray."
Cllr Jas Athwal, Leader of Redbridge Council, said: "With summer only a few months away and the prospect of warmer weather on the horizon, this is great news for people in the borough who enjoy a game of tennis. 
"We always strive to provide excellent sporting facilities to people in Redbridge, and this funding will help us significantly improve our park tennis courts. We're very grateful to the LTA for this generous portion of funding."
Julie Porter, Chief Operating Officer at the LTA, said: "We are delighted to be working with The London Borough of Redbridge to improve their park tennis facilities and provide more opportunities for anyone to pick up a racket and get active. This investment is part of the UK Government and LTA's Parks Tennis Project and will mean that courts will be available for people to use for years to come. We will also work closely with The London Borough of Redbridge to ensure that the local community has a range of accessible opportunities to get on court and open up our sport to many more people."
Martin Solder, Chair of Vision Trustees, said: Tennis is a great sport to maintain health and wellbeing; renovating tennis facilities in Redbridge Parks will make the sport more accessible and welcoming to the local community. From May 2023, this much-loved sport will soon be enjoyed again by all ages, either by taking advantage of the free weekly taster sessions or simply by booking a court to play with family and friends.