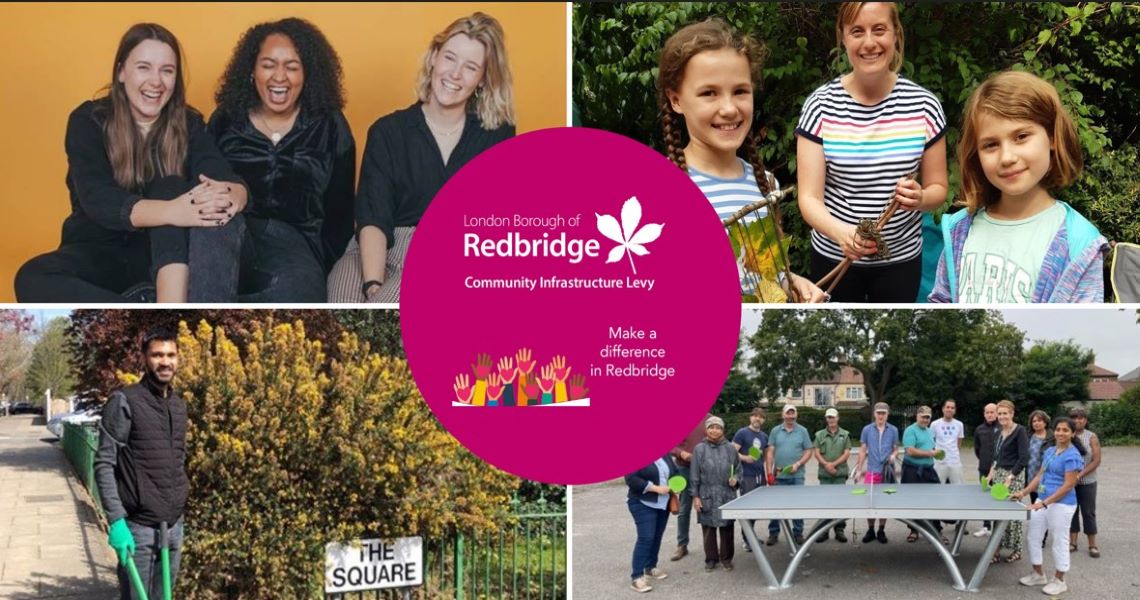 Community Crowdfunding Redbridge Spring Funding Round is now open to applicants
Published: 9 March 2023
Community Crowdfunding Redbridge has launched another funding round with another opportunity for local groups to secure up to £10,000 from Redbridge Council's NCIL funding stream towards locally-led projects that will help the borough become more vibrant, resilient and connected. Our crowdfunding partners Spacehive are hosting a workshop for anyone with an idea to improve their local area on Tuesday 21 March at midday. The link to sign up is: https://www.eventbrite.co.uk/e/redbridge-community-crowdfunding-launch-event-tickets-546075946857
Typically for every one pound pledged by Spacehive funding partners, the crowd raises a further three pounds. This is a huge opportunity that puts power into the hands of local people to transform the places where they live. Previously, Redbridge Council has supported a range of transformational community-led ideas on Spacehive, including a pedal power generator initiative in Ilford, table tennis tables in Elmhurst Gardens and a community garden in Ray Park.
Deputy Leader Kam Rai said, "Community Crowdfunding is a superb opportunity for local groups to make tangible improvements to the area they live in. Our partnership with Spacehive allows for greater transparency and fairness as to how funds are allocated across projects. 
We want those who meet the set criteria to take advantage of this funding round so we can continue to support community led ideas that make a positive difference to the borough we live in".