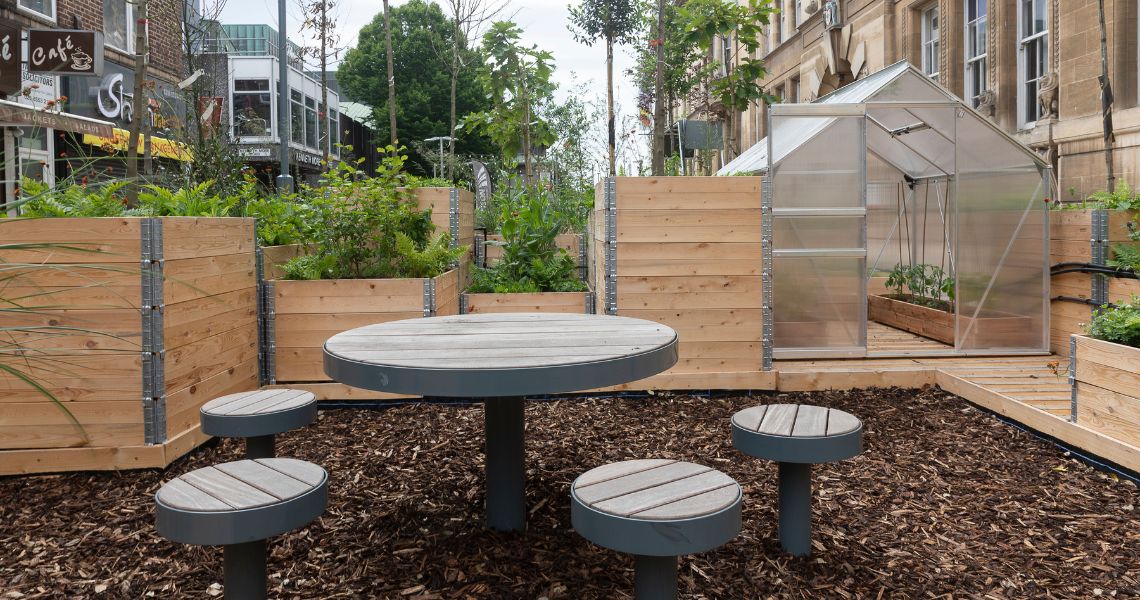 Ilford Oasis opens to the public
Published: 23 June 2022
Wilderness Street, formed of ferns, flowers and silver birch trees dotted with seating areas and mini-greenhouses, opened to the public this month and has been an instant hit with visitors.
The new mini-park and event space next to Redbridge Town Hall has transformed an ordinary road in Ilford into a community space where local artists will showcase their work, children can play, and local people will be able to watch live music and dance performances.
The space on Oakfield Road Ilford will play host to events throughout the summer, and local groups have been invited to get in touch with Redbridge Council to get involved, by email. 
Inspired by the ancient natural landscapes of Redbridge, Wilderness Street was funded by the Mayor of London's Good Growth Fund and designed by Jan Kattein Architects.
Leader of Redbridge Council, Cllr Jas Athwal, said "We're committed to making our town centres beautiful, safe and enjoyable places to visit so local businesses thrive and local shoppers and visitors find everything they need right here in Redbridge. 
"As well as boosting our local economy, Wilderness Street is one way we're making Ilford a cultural hub, providing space for artists, musicians, and community groups to show off their talents while also improving local biodiversity and creating visually stunning spaces for local people to enjoy."
Wilderness Street is set to operate through the summer until September, when the plants will be relocated throughout the borough.