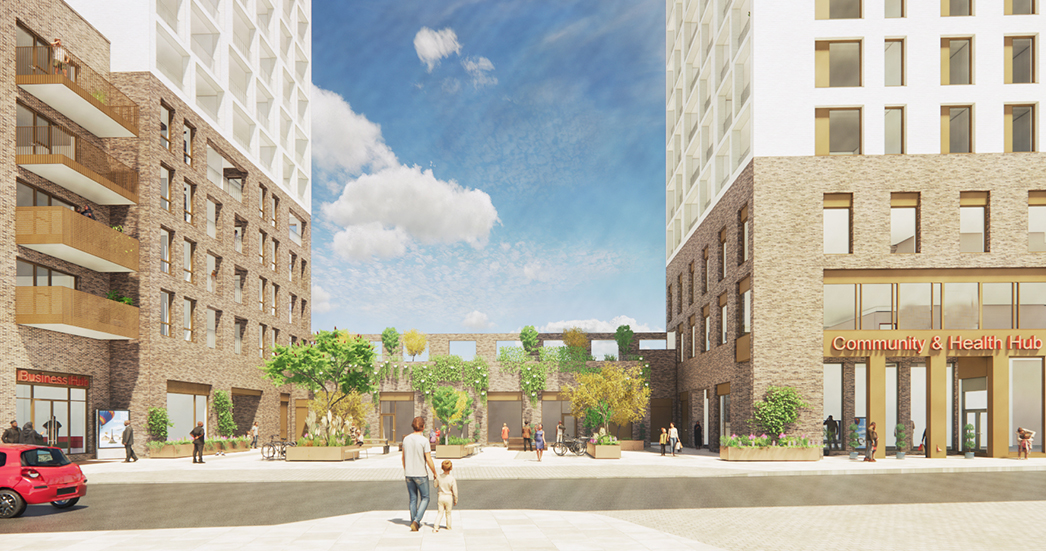 Calling users of Seven Kings Library and Thackeray Drive Children's Centre services
Published: 15 June 2022
Redbridge Council is calling on people to have their say on the proposed relocation of Seven Kings Library and Thackeray Drive Children's Centre services to the planned Seven Kings Community and Health Hub.
If you currently use these services, Redbridge Council would like to understand better how the move might affect you: will it encourage or discourage you from using the services in the new location, and what recommendations you have to limit negative impacts. 
The public consultation launched on Monday 13 June and ends on Friday 29 July. The consultation only focuses on the services' location and not any changes to the services themselves. The feedback will allow the Council to consider ways to ensure the move is positive for residents.  
The current location of Seven Kings Library is on Seven Kings High Road, opposite the High Road location of the planned Hub. The Children's Centre services are based at Thackeray Drive Children's Centre, a 12-minute walk from the new site.
They are proposed to move into a purpose-built new Seven Kings Community and Health Hub being built on the car park and lorry site near Seven Kings Train Station, which will be ready for public use in 2026.  
 This will be the first of the Community Hubs to be built as part of an exciting programme across the borough. Other hubs are proposed for Gants Hill, Hainault, Wanstead and Woodford, with a Civic Hub in Ilford. These will be in accessible locations to allow most residents to walk to their local Hub within 30 minutes and cycle to them in 12 minutes.  
 The Hubs will bring together different services for local people and provide a place where they can come together and run activities. They will act as a central access point for a range of community, cultural, health and council services in one location.
The services and spaces in each Hub are determined by residents based on local needs. So far, the co-design process has engaged around 1,000 residents and young people to determine design priorities, what will be in the Hub, how it will run and spaces for young people.    
For users of Seven Kings Library Services, please tell us your views. 
Redbridge Council also wants to hear the thoughts of users of Thackeray Drive Children's Centre services.
 If you are a user of both, please complete both surveys. Members of the wider public are also welcome to complete the surveys and give feedback on the proposals.
The buildings will be designed to fully meet the required accessibility standards for the needs of people who have physical disabilities and/or sensory impairment.