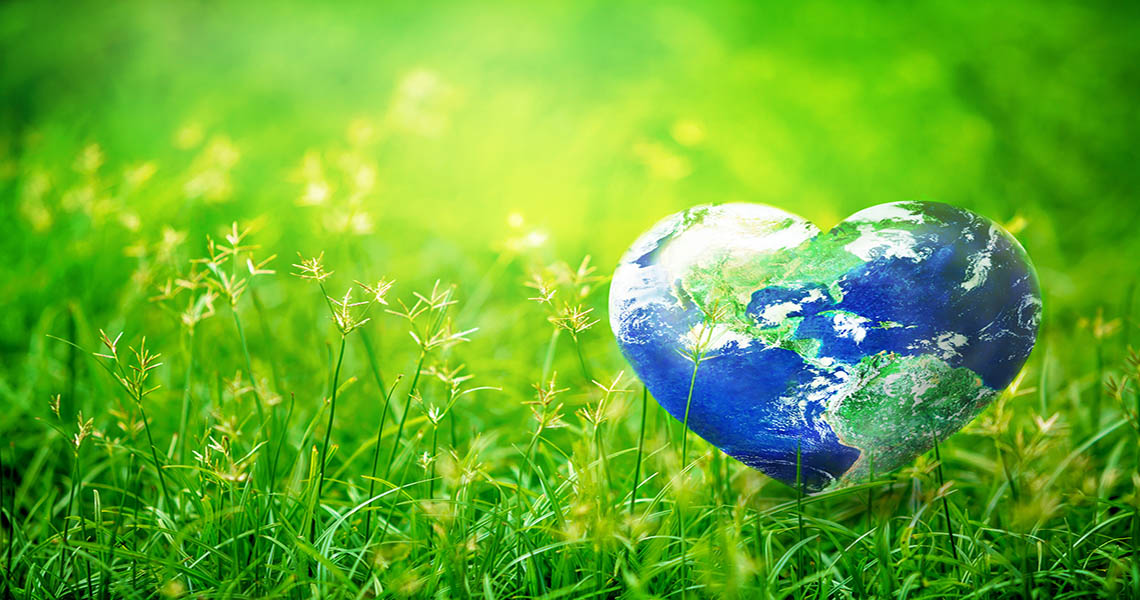 Reduce your waste and recycle right for an eco-friendly summer
Published: 4 August 2022
One of the easiest ways we can all play a part to help tackle climate change is to reduce the amount household waste being produced in the borough, and recycling as much as we can of whatever waste is left.
Reducing what we waste is not just great for the environment, it's also great for your pocket too. With the cost of living continuing to rise sharply, finding ways to reduce your household waste can be a real money saver.
To help you on your way to a pocket friendly and eco-friendly summer, why not try out these clever waste cutting ideas:
Food Waste
Did you know on average, each home in the UK throws away 8 complete meals a week, costing households around £720 a year?
Here are three top tips to help you cut back on food waste and save your money:
Portion planning and buying
Make a shopping list to help you stick to only buying what you need. When it comes to mealtimes, serve the right amount of food. Why not try this useful portion planner to help with serving sizes: https://lovefoodhatewaste.com/portion-planner
Fridge optimisation
Did you know that your fridge should be below 5°C? In fact, the average UK fridge temperature is set at a way too hot 7°C. This is terrible news for milk and other food items kept in the fridge, which can perish quickly when not stored at the right temperature.
Find out more about fridge temperatures on: https://www.lovefoodhatewaste.com/article/chill-fridge-out?_ga=2.190044905.317125162.1612275985-2076548065.1588605611
Date labels
Do you know the difference between 'Use By', 'Best Before' and 'Display Until /Sell By' dates? Check this guide to clear up any confusion with date labels, and to make sure you're not throwing away food unnecessarily:
https://www.lovefoodhatewaste.com/about-date-labels
Want to find out more on how to reduce your food waste? Head to our website: https://www.redbridge.gov.uk/our-streets/love-food-hate-waste/
Try out an eco-friendly picnic this summer:
Summer isn't complete without a picnic. But, while alfresco dining is brilliant fun for all the family, it can also produce a lot of waste. From shop-bought sandwiches to single-use cutlery, many essentials purchased for picnics get thrown in the bin after use. Reduce your summer picnic waste as much as possible with these top tips:
Ditch single use plastic items and bring reusable plates, cutlery and glasses.
Use cloth napkins that can be taken home, washed and reused unlike paper napkins.
Rather than buying packaged foods make your picnic from scratch with homemade sandwiches, and tasty pasta salads. It saves money and reduces waste.
Don't bin leftovers. Take them home and enjoy a tasty treat the next day.
If you still have some waste left, remember to take it home with you and check if it can go in your Redbridge recycling box or to other local facilities.
Head to our website for lots more information on how switching to all sorts of reusables and cutting waste can help save you money and help the environment: https://www.redbridge.gov.uk/our-streets/
Recycle right:
It's important to know what can and can't be recycled. Wrong items in the recycling can contaminate the whole load, making it all unrecyclable.
Check our handy list to get it right: https://www.redbridge.gov.uk/bins-waste-and-recycling/recycling-collection/
Too much recycling for your boxes? Don't worry!
Our crews will happily take any extra recycling you have, and if you don't have enough recycling boxes to put it all in just place additional recycling in clear bags or cardboard boxes and leave it for collection as normal.
Chigwell Road Reuse and Recycling Centre
If you're having a summer clear out, did you know many items can be recycled or reused via the Chigwell Road Reuse and Recycling Centre? Don't forget to check opening hours over the August bank holiday: https://eastlondonwaste.gov.uk/chigwell-road/
August Bank holiday bin collection:
Don't forget to make a note of your date for bin collection over the August bank holiday as there will be a change to your usual collection day. Stay up-to-date on:  https://www.redbridge.gov.uk/bins-waste-and-recycling/rubbish-collection/holiday-collection-dates/