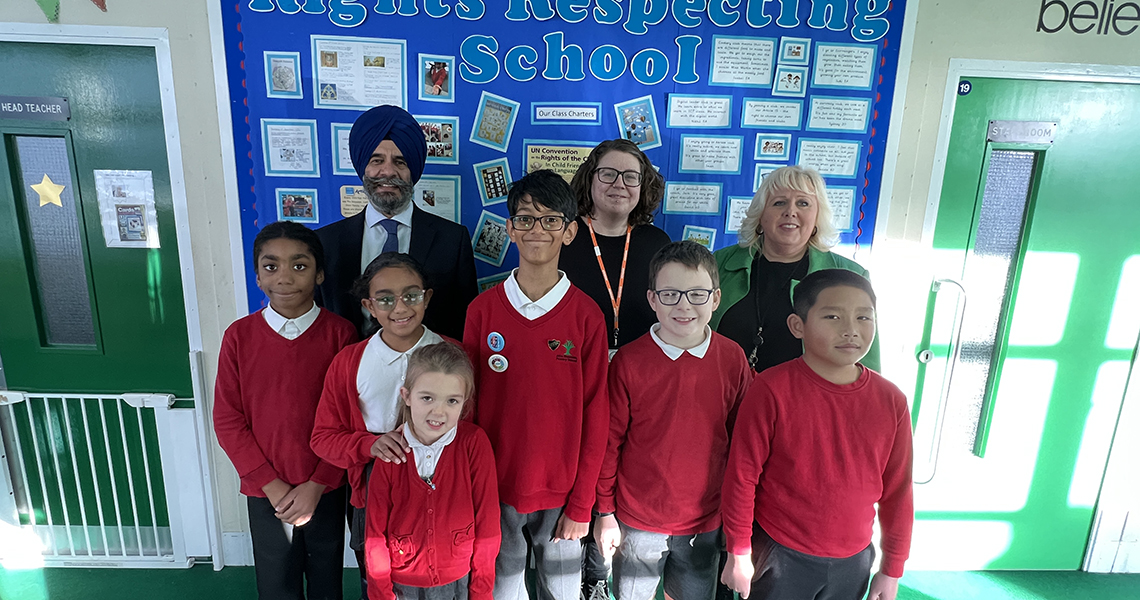 Council secures funding for school rebuild programme
Published: 25 January 2023
Following a campaign by Redbridge Council, John Bramston Primary School in Hainault has been selected to take part in the Government's School Rebuilding Programme (SRP).
John Bramston Primary School, constructed in 1946 out of World War II Aircraft Hangers, has been provisionally prioritised for the programme and is now in line to have its buildings replaced or refurbished as part of SRP.
Redbridge Council formally submitted the bid on behalf of the school on 23 February 2022, and the Department for Education (DfE) selected 300 schools in 2022. These projects will enter delivery at a rate of approximately 50 projects per year this year and for the next five years.
The 239 schools announced in December – including John Bramston Primary School - will be reviewed and prioritised according to the condition of their buildings and other relevant criteria. They are only scheduled for delivery on completion and resolution of due diligence checks.
The first schools from the 239 are expected to enter delivery between April 2023 and March 2024.
Despite the challenge of an ageing building, John Bramston school staff have been innovative in making the most of the limited space they have on the site by using a refitted red bus on school grounds to create a library.
As a result of the funding, the new school will be more efficient, more sustainable, designed for the modern curriculum, and have the proper facilities to complement the digital age.
As part of the new build, the school would like to create a community hall that the local community can use.
Melanie Dye, Headteacher of John Bramston Primary School, said: "We're ecstatic that we're going to get a brand new school, somewhere that will inspire our children and help them to really enjoy their time here and engage with their learning. This is equally an opportunity for us to look into innovative ways our school can further serve our local community."
Ms Samantha Brookes, Chair of Governors, said: "The Governors are delighted at this opportunity to build a school for the future and have facilities that mean we can provide much better services and support to the local community."
The Leader of Redbridge Council, Cllr Jas Athwal, said: "Access to an excellent education is so important to give local children and young people the best start in life. John Bramston is a fantastic school and will benefit immensely from the rebuild, giving the teachers and school staff the space to inspire and educate children now and for generations to come."