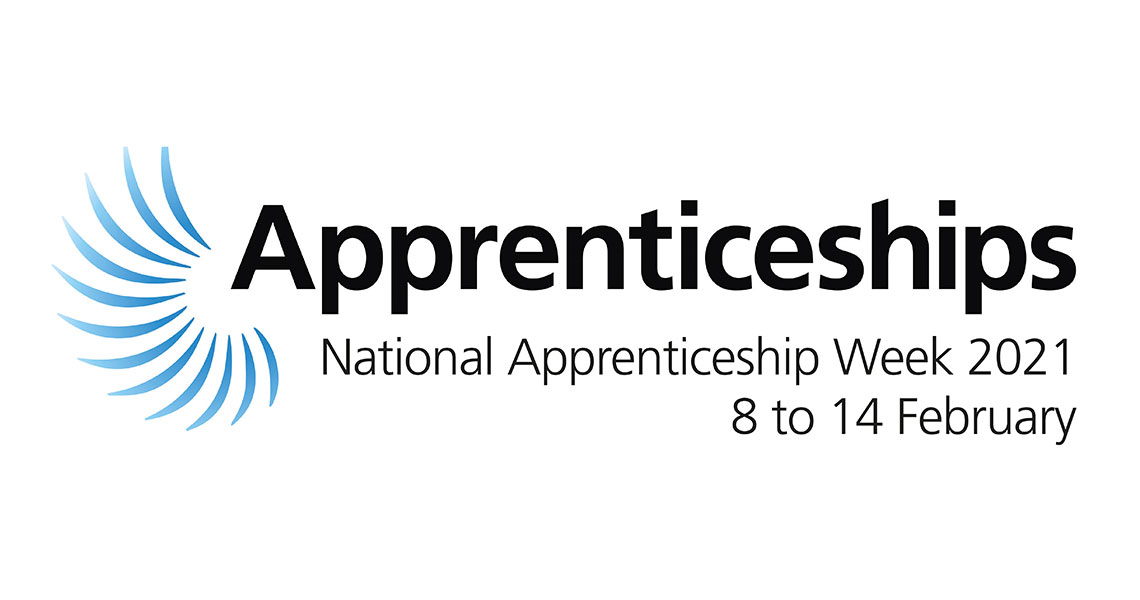 National Apprenticeship Week comes to an end after another successful series of events
Published: 9 February 2021
Redbridge Council's National Apprenticeship Week was a resounding success following a week of online sessions, talks by employers and even a #AskAnApprentice event run by New City College. The latter involved plenty of good experiences shared, and questions that prompted helpful and insightful information about apprenticeships in general. Feedback showed that they got a real sense of what it's like to be an apprentice in a range of sectors.
Anthony Hartigan, Apprentice Manager at Redbridge said: "I am delighted this was another success for apprentices and demonstrates how the council invests in people and skills, particularly in these challenging times.  Encouragingly, 42 apprentices took part during the five days and feedback from them has been very positive. Going forward, we will look to include more employer focused events, video blogs from employers and apprentices, the overall journeys of apprentices from first opportunity to senior role, and rolling news of any achievements.
"I must single out New City College who responded brilliantly to what we asked them to do and made themselves available with employers and apprentices who they support through the LBR apprenticeship scheme. They understand fully the benefits of apprenticeships and what they need to do to take the next steps in their careers."
One such apprentice who took part is Sharn Cunningham. Sharn works as one of Redbridge Council's Landlord & Tenant Project Support Officers and said: "When I joined the Apprenticeship scheme, I wanted to learn new things, broaden my transferable skills, add a fantastic qualification to my CV and to challenge myself. I have found my particular apprenticeship very interesting but also challenging. I do realise that I am learning the basics to start, and that my workload will increase.
"My main role is to support the project manager and involves co-ordinating events, such as pop-up sessions, forums and information workshops. Therefore, communication and the ability to influence people are crucial aspects. Our Landlord and Tenant project is huge, and we have to pull together a lot of resources to help with reports and engagement, such as enforcement, licensing teams and other departments.
"The level of support from Skills Training UK, and in particular my Trainer Assessor, Neal Harrison-Brown, has been very good. He's very patient, knowledgeable, provides regular programme material and updates, and always provides insightful feedback and answers. In short, I would recommend looking at Redbridge's apprenticeship scheme to any school leaver especially those who believe university or college is not for them."