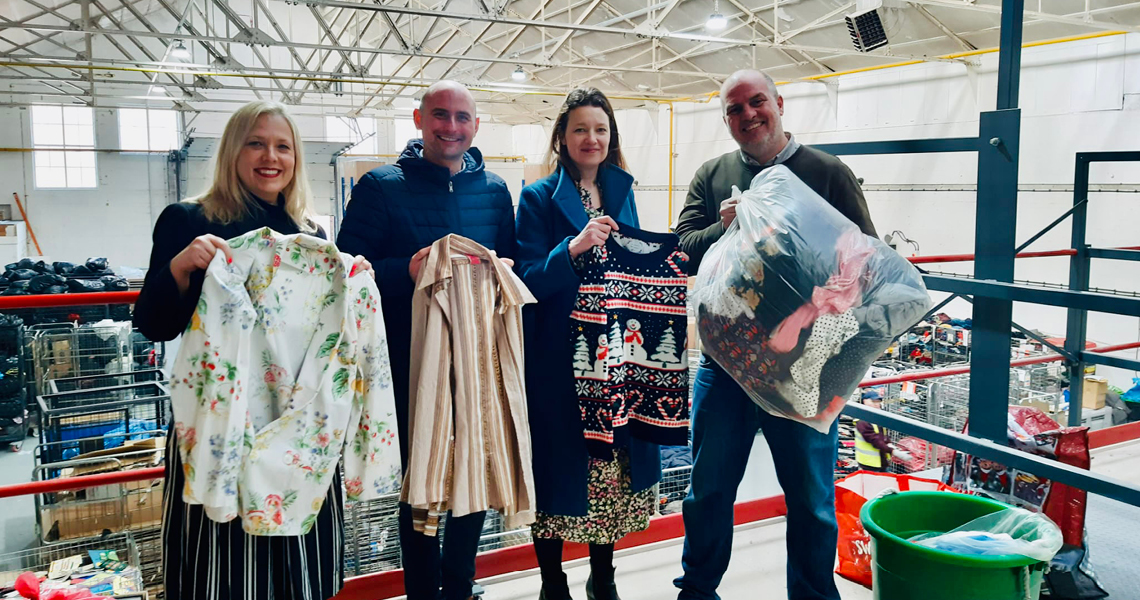 Fashion doesn't need to cost the earth: Help reduce clothing waste in Redbridge
Published: 28 February 2023
An estimated 350,000 tonnes of clothing are binned in the UK each year, and every time you throw away an item of clothing it's costing the earth, as well as your wallet.
To produce new clothing the fashion industry uses unsustainable amounts of water, fossil fuels and energy. Many manufacturing processes are also associated with toxic chemicals, waste and pollution – all of which has a harmful impact on our environment.
In the fightback against wasteful fashion, Redbridge Council's Neighbourhood Team have launched a new section on the council's website to support local people with reducing clothing waste in the borough.
Packed with information advice and tips, the dedicated webpage highlights ways to reduce, reuse and recycle clothes, as well as how to dress for less the eco-friendly way.
Head to https://www.redbridge.gov.uk/our-streets/love-your-clothes/ to find out how you can help the planet, as well as your purse.
The team have also partnered up with UK clothing charity TRAID to offer local people a free, bookable, doorstep collection service for unwanted clothes. Donated items go to TRAID's charity shop, dedicated to selling pre-loved clothes with sale proceeds helping fund and resource social projects, and activities aimed at tackling clothing waste.
To book a clothing collection by TRAID go to: https://traid.org.uk/redbridge-collections/
Redbridge Cabinet Member for Environment and Civic Pride Cllr Jo Blackman, said: "With fashion trends changing fast, and cheap clothing readily available online and on the high street, it might be tempting to change wardrobes often, but it comes at a great cost to our environment.One of the easiest ways we can all play a part to help tackle climate change is to reduce, re-use and recycle, and clothing is good place to start."  
To help you on your way to becoming a more environmentally friendly fashionista, here are some quick tips from Redbridge Council's Neighbourhood Team:
Reduce:
Consider if you really need to buy that new item of clothing, remember that the most sustainable clothes are the ones you already own!
If you do need to buy new clothes, consider charity shops or preloved buying sites first. The less brand-new clothing we buy, the lower the demand and the less precious resources are needed for production.
Reuse:
Recycle:
Make some extra money selling your pre-loved clothes using apps such as Vinted or Depop
Visit a clothes swap event to swap your valued but no longer used clothing with other people's. Or group together with friends and family and host your own. Find out how to run your own clothes swap: https://www.hubbub.org.uk/how-to-run-a-clothes-swap
Give unwanted clothes new life by donating them to TRAID or local textiles recycling banks. Find a recycling point for textiles on: https://www.recyclenow.com/recycling-locator
For more information on reducing your clothing waste head to: https://www.redbridge.gov.uk/our-streets/love-your-clothes/
 (END)