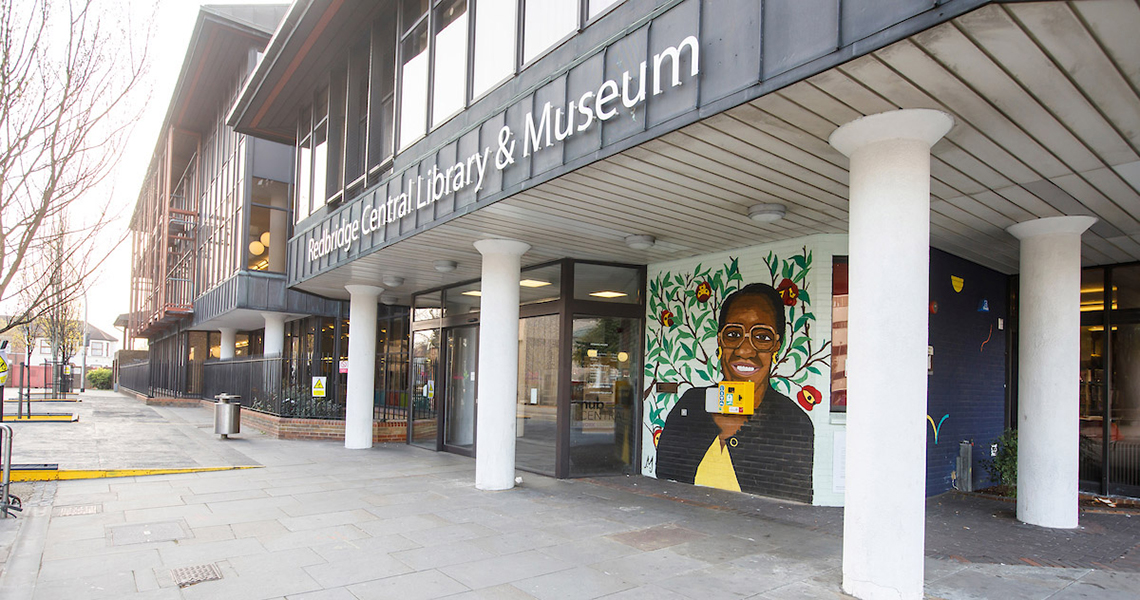 Local people support plans for new library opening hours
Published: 20 December 2022
Local people in Redbridge have backed plans to change library opening hours so they are available when most people have more leisure time, like evenings and weekends.
From Tuesday 3 January 2023, Redbridge Central Library in Ilford will join Seven Kings, South Woodford, and Woodford Green libraries in opening on Sundays. Some branch libraries will be open longer on Saturdays, giving residents more opportunities to enjoy library services and weekend events.
In a recent consultation, under 70 per cent of respondents were supportive of proposals that set out new opening hours based on visitor data around when libraries are most used.  
Cllr Kam Rai, Deputy Leader of Redbridge Council and lead member for Finance, Leisure, and Culture, said: "We are pleased that local people have taken the opportunity to get involved in our consultation and given us their views on our library services. We know our libraries are really cherished across the borough, and that was clear from the many positive comments we got.
"We've listened to the feedback, and it's clear people want libraries open at times which better suit their lifestyles and leisure time. Our flagship library in Ilford will now open seven days a week, and other libraries will be open longer on Saturdays, with some late evenings. Thank you to everyone who took part."
In addition to supporting the new opening hours, the consultation also reported:
Customers rated the quality of services available at their local library highly, with most people using their library for book borrowing, computers and internet use, and events. 69% of respondents said they 'supported the proposals' or 'supported most of the proposals.'
95% of respondents rated their local library as 'excellent', 'very good' or 'good'.
In the last ten yearswe have improved library services substantially through a programme of refurbishments across all our libraries, most recently in Hainault, and investment in our digital resources and events programmes. The library service in Redbridge is one of the busiest and best performing in London, where it consistently loans the most children's books in the capital. The service has won several national awards for its pioneering work and innovative approach to delivery.
As well as book borrowing, quiet study areas, computers, and Wi-Fi access. Redbridge Libraries offer the opportunity to experiment with various new digital technologies such as 3d printing, virtual reality, robotics, and 3D modelling. 
There is an extensive programme of events, author talks and festivals throughout the year with something to suit all ages and tastes.
Data that informed our consultation proposals showed our libraries are much quieter in the early mornings and the evenings. The new timetable also provides consistency across the library network by opening all libraries at 10am. These changes will be reviewed later in the new year.
Over the last few years, overall opening hours have increased across the library service, with combined Libraries and Gyms in South Woodford and Woodford Green developed where opening hours have increased from less than 40 to 100 hours a week at each site, including opening on Sundays and Bank Holidays. The extended hours at these sites are unaffected.
All Redbridge libraries are part of the Community Living Room network, which are warm, comfortable, and welcoming places where people can take part in events, meet people, enjoy our wider library offer and feel supported in the current difficult times with the cost of living crisis.
Lots of wonderful volunteers support our hard-working library staff. If you would like to volunteer in your local library, please visit the libraries volunteer page for further information.
The new opening hours take effect on Tuesday 3 January 2023.