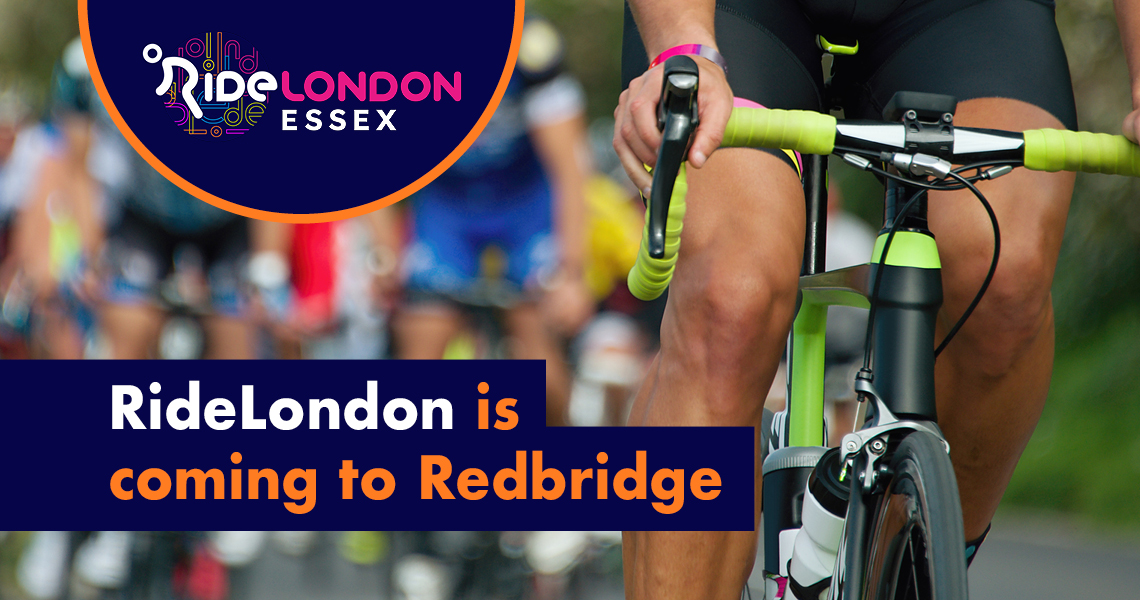 RideLondon is back
Published: 19 April 2022
RideLondon, an annual cycling extravaganza, comes to Redbridge on Sunday, 29 May.
RideLondon is an annual cycling event (paused in 2020 and 2021 due to the pandemic) that involves several different races at varying levels. RideLondon is one of Europe's most successful fundraising cycling events, with riders raising almost £80 million for charity since the first race in 2013.
On Sunday, 29 May, members of the public and charities will take part in the RideLondon 100, 60, and 30-mile amateur races through parts of central London, Woodford and Essex. 
You can find further information here.
RideLondon and Redbridge:
RideLondon will bring extensive benefits to the borough, attracting visitors to Redbridge high streets, encouraging local people to take up cycling and promoting Redbridge as part of an internationally recognised sporting event.
Crowd zones will be set up along the cycle route in partnership with local community groups so spectators can comfortably view the race and cheer on participants.
Redbridge Council is working closely with event organisers to ensure RideLondon is a fun day out for all the family with accessible crowd zones, clear signage, and plenty of information for local people in the run-up to the race.
There will be some road closures in the west of the borough to make the route safe for cyclists. Redbridge Council Highways Team are working closely with RideLondon to ensure disruption to residents is kept to a minimum.
In the lead up to the event, Redbridge Council will publicise the locations of crowd zones where local people can view the cycling and a complete list of road closures with information on any affected public transport.
Road Closures:
There will be some road closures across East London, Essex and parts of Redbridge on Sunday, 29 May; these closures have been organised to keep cyclists and people watching the cycling safe from cars for the duration of the race. 
Roads adjoining the event routes will have local access only for residents and businesses. Some adjoining roads will have no vehicle access during the road closure period. Residents who usually park on roads closed for the event will be asked to move their vehicles the night before.
Due to event road closures, some buses will be diverted, and some stops may also be temporarily relocated.
For full information on road closures, please visit the RideLondon website.
And find out more about cycling in Redbridge.