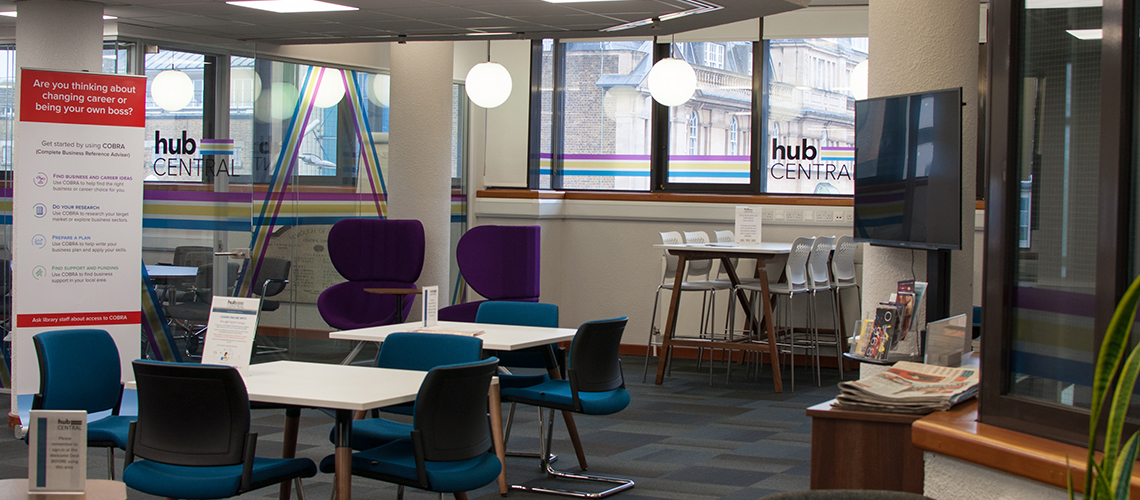 Hub Central: Business and Employment Skills Support
Vision Redbridge Culture and Leisure have previously delivered the Enterprise Desk programme for new and existing micro, small and medium businesses in partnership with Work Redbridge which has informed the development of this permanent facility.
Hub Central is open on the second floor of Redbridge Central Library.
Our Business, Employment and Skills Hub will continue to offer an exclusive co-working space, 1-2-1 business advice, a range of workshops, training and networking events and library and online resources including books, journals and the COBRA business database.
What's on offer
We offer a range of resources including:
An Exclusive Co-working space with FREE Wi-Fi and business hosts available to help with enquiries
Partnership working with local organisations helping residents learn new skills
A regular programme of workshops and training delivered by a range of providers as well as networking events including talks from industry leaders 
Looking to start a business or would like support to help your business grow? Our Business Adviser based in Hub Central can provide one to one support with starting and growing your business.
Book a 45 minute one to one appointment and find out about the wide range of support that is available to help businesses start, stay and grow in Redbridge.
News and Updates
Attention all local artists!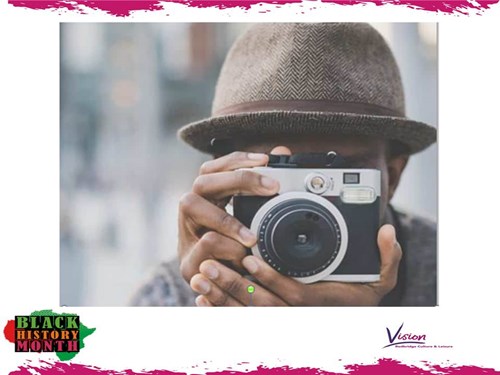 As part of the Black History Month celebrations Redbridge Libraries would like to shine a light on a local artist by giving them the opportunity to display their work  in Wanstead Library or Redbridge Central Library, one of the biggest libraries in London. With 500+ visitors a day, this is a great  opportunity for you to get your name out there and for people to see your work!
The theme of your artwork should be 'Black & British'. If you are interested please email hubcentral@visionrcl.org.uk to introduce yourself and give a description/ sample of your artwork.
Closing date: 20 August 2019
The Hub Central blog
Our blog is now live! The Hub Central blog is a platform for anyone who wants to share their current business or start up or lifestyle venture and will act as a platform to enhance their brand and themselves as a business person or entrepreneur. 
A booking fee of £2 is chargeable on some of our free workshops.
Opening times
Hub Central is located on the second floor of Redbridge Central Library and opening times are:
Monday to Friday, 9:30am to 8pm
Saturday, 10am to 5pm
Sunday, closed
Contact us
Follow us on
 We do not take telephone enquiries and encourage you to visit us at Redbridge Central Library.