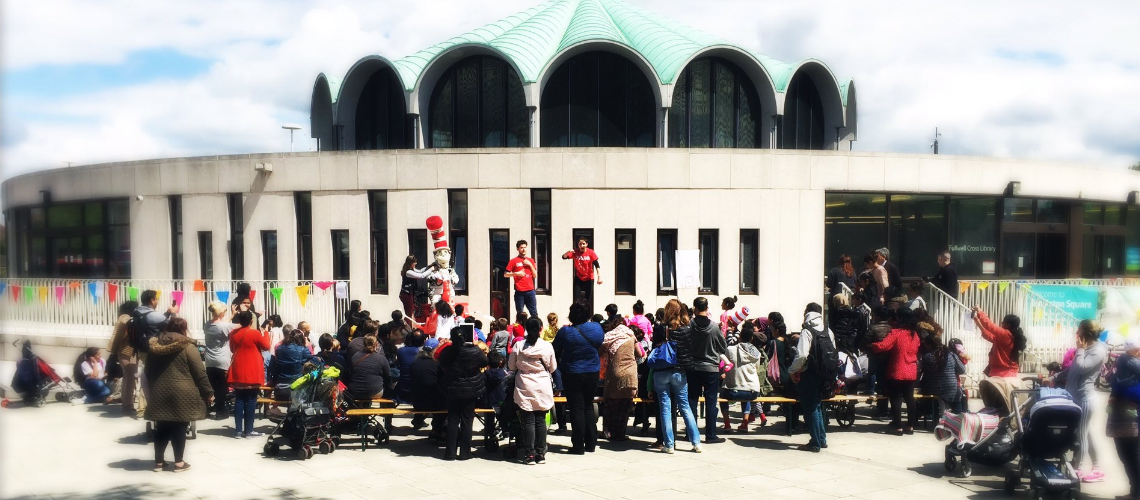 Ken Aston Square
As part of the Better Barkingside initiative, we have commissioned Vision RCL to create a year-long programme of cultural activities for local families.  Events will take place in the newly developed Ken Aston Square at the Leisure Centre and Library area of Barkingside.
All the events are free unless stated otherwise. No need to book just turn up.  
Check this space for upcoming events.
If you're a local choir that would like to get involved please contact the Culture Team on culture@visionrcl.org.uk