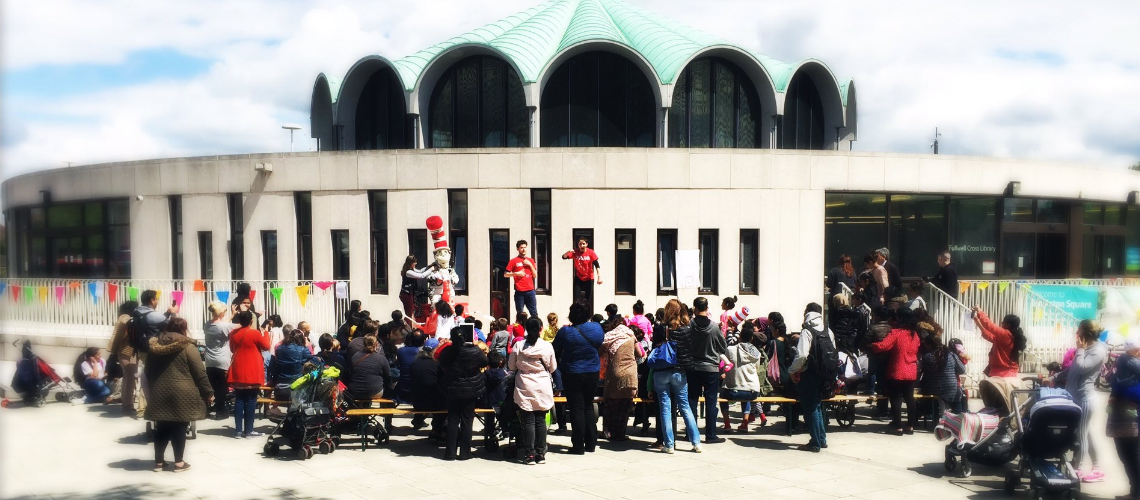 Ken Aston Square
As part of the Better Barkingside initiative, we have commissioned Vision RCL to create a year-long programme of cultural activities for local families.  Events will take place in the newly developed Ken Aston Square at the Leisure Centre and Library area of Barkingside.
All the events are free unless stated otherwise. No need to book just turn up.  
Vision partners with England's biggest network of outdoor arts festivals
Vision RCL's outdoor arts programme in Ken Aston Square is a partner in Without Walls, working with festivals and artists and bringing fantastic outdoor arts to people in towns and cities across the UK.  Find out more on the Without Walls website.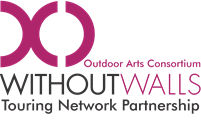 Saturday 8 June to Saturday 21 September
The Ken Aston Square outdoor arts programme 2019 will run from Saturday 8 June to Saturday 21 September, once a month in Ken Aston Square, Barkingside High Street.  All outdoor arts shows will be completely free for all ages to take part in and enjoy!
Our aim for Ken Aston Square is to create an exciting, engaging and accessible high-quality outdoor arts venue in the heart of the community.
If you have any questions please contact culture@visionrcl.org.uk
Please see the full summer programme below.
Summer 2019 Programme

The Band at the End of the World
Arriving in a cloud of raucous brass heavy music, driving their home made, flaming and smoking battle-church. Dressed in punk marching band attire & existing within their very own miniature apocalyptic microclimate.
The Band at the end of the World! has been supported by Without Walls, and commissioned by Without Walls, Brighton Festival, Just So Festival and Out There International Festival of Circus and Street Arts. Supported by Arts Council England through Grants for the Arts, 101 Outdoor Arts Creation Space & The Invisible Circus. Developed at 101 Outdoor Arts Creation Space, The invisible Circus Creation Space & OnSet.