Waiting times for housing
Demand for social housing in Redbridge is very high. The number of applicants registered and waiting for allocation of permanent accommodation is bigger than the number of homes we let each year.
The chart gives a snap shot of the availability of homes in Redbridge. It shows the total number of applicants on the housing register and the total number of lets for the last financial year which includes Housing Associations properties let.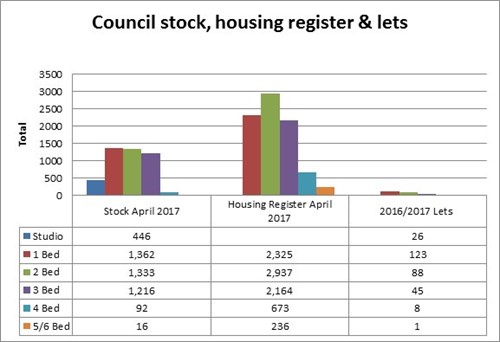 You can also view the text alternative of the Council Stock, housing register and lets chart (PDF 35KB)
Housing waiting times
It is not possible to say how long applicants will wait for an allocation of accommodation.
The chart compares the average waiting times as an indication of this.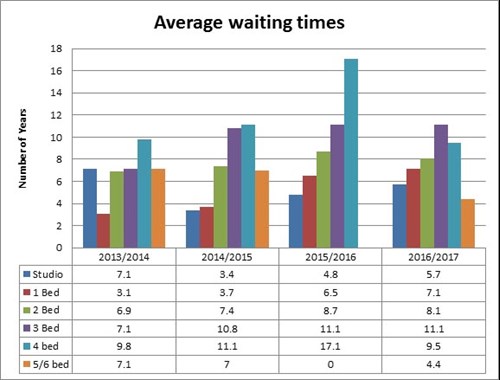 You can also view the text alternative of the average waiting times document (PDF 36KB)
For full details about how the Housing Service decides if you can join the Housing Register, please view the Housing Allocation Policy (PDF 402KB)