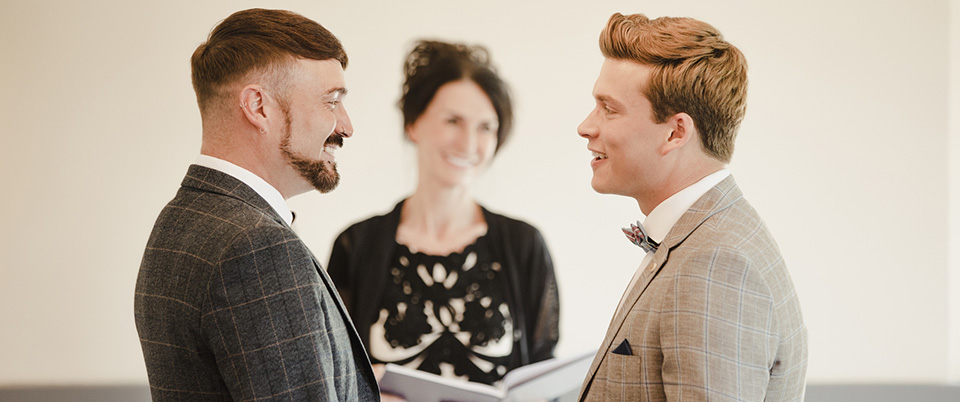 Library Suite
If you are looking for a simple and small ceremony, you're bound to fall in love with this venue.
You might be interested in the ceremonies we hold at the Library Suite, on the second floor of Redbridge Town Hall.
About the Library Suite 
This room is tastefully decorated as a ceremony room with dark wood paneling that looks beautiful, elegant and welcoming to celebrate your ceremony. 
This room is the ideal choice for a simple and intimate wedding ceremonies and holds the couple and up to six guests.
Children (unless under the age of two) and any photographers/videographers are included in the guest numbers. 
Couples can choose to have their own music and there is an opportunity for photographs at the end of the ceremony. 
Book the Library Suite
The Library Suite is situated on the second floor of the Town Hall and can be accessed by lift.
However, in the event the lift is not working, the room can only be accessed by stairs from the ground floor to the second floor. 
If you are interested in this venue and want to find out more to you can email register.office@redbridge.gov.uk  with your contact details and one of the team will call you back to discuss further.