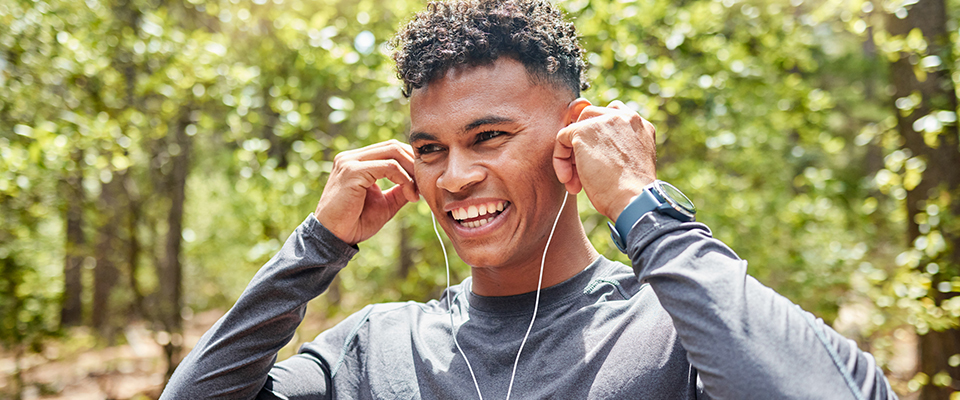 Exercise made easy
Walking is simple, free and one of the easiest ways to get more active, lose weight and become healthier.
Physical activity doesn't need to be complicated. Something as simple as a daily brisk walk can help you live a healthier life.
Benefits of walking 
A regular 10 minute brisk walk can make you feel better in many ways – it can boost your energy, clear your head and lift your mood, and can help people with lower back pain or at risk of high blood pressure.
It can also improve your long-term health as it can reduce your risk of serious illnesses like heart disease and type 2 diabetes.
What is a brisk walk? 
Brisk walking is simply walking faster than usual, at a pace that gets your heart pumping.
Start with a 10 minute brisk walk a day and then see if you can gradually build up to more. 
Find out more about how brisk walking can keep you healthy and get support to get started.
Join a walking group
Walking in a group is a great way to start walking, make new friends and stay motivated.
Redbridge Ramblers organises group walks for health, leisure and as a means of getting around for people of all ages, backgrounds and levels of fitness.
For details of locally organised walks, visit the Redbridge Ramblers website.