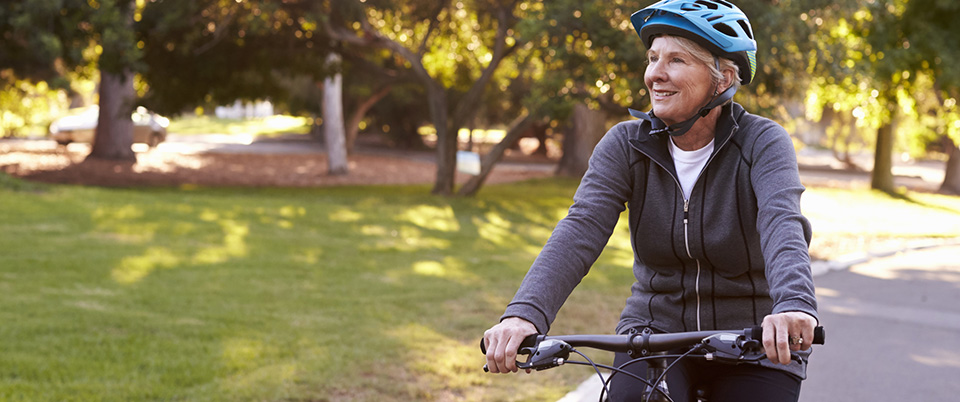 Cycling
Soak up the sights and sounds from your saddle. Take a tour on two wheels at some of the places in Redbridge or develop your skills at the Cycling Centre.
Whether you are cycling in your local area or want to improve your skills, Redbridge has so many outdoor facilities to help you get more involved in cycling.
There are a lots of benefits to cycling, it helps with your wellbeing and keeps your heart healthy.
Want to find out more about the benefits of cycling? Why not read the British Heart Foundation's article about the 10 reasons to get cycling.
Redbridge Cycling Centre
Redbridge is fortunate to have it's own Cycling Centre, which was originally built to act as a training centre for athletes involved in the 2012 Olympics and Paralympics.
The Cycling Centre can help any cyclists develop their skills, improve their performance or work towards a long term goal.
Come along for a session with a British Cycling Level 3 coach that will help you improve your cycling by delivering coaching on techniques, skills, equipment and even specific cycling targets. 
At Redbridge Cycling Centre, cyclists of all abilities can rent bikes and try out the purpose built road, BMX and off road tracks.
Find out more about the Redbridge Cycling Centre on the Vision website. 
Can't ride a bike?
Redbirdge Cycling Centre offers learn to ride sessions from six years plus to adults. The sessions do need to be be booked in advance and are £33 for one hour and includes a bike and helmet. 
For young riders aged two to five years, the centre offers Strider Balance Bike sessions, which gets them ready to ride without stabilisers. The sessions cost £5. 
Call 0208 500 9359 for further information or to book.
Women's Only Cycling 
Do you want to learn some new skills? Get fit and feel good. The sociable women-only session at the Cycling Centre could be for you!
The session is for all ability levels and will be a fun way to help build your skills and confidence.
Find out more about the Redbridge Cycling Centre on the Vision website.
Cycle routes in Redbridge 
Why not explore Redbridge on two wheels?
Find the right cycle route for you and get on your bike and feel the wind in your hair.