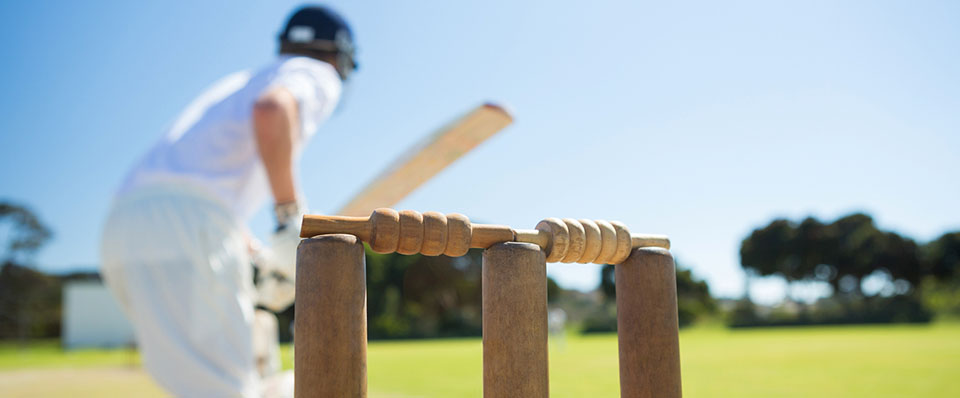 Cricket
Cricket is a great sport for all ages and fitness levels, so why not give it a try and step onto the field to experience the thrill.
Whether you're an experienced player or someone looking to try out this exciting sport, get ready to grab your bat and step onto the field to experience the thrill of playing cricket.  
Enjoy a friendly match with friends and hire a cricket pitch at a local park near you, or if you aspire to play at a higher level, Redbridge is home to a number of excellent cricket clubs. 
Grass pitches 
Cricket pitches are avialable in several of our parks for hire on a seasonal booking or for one off bookings.
Valentines Park

- one cricket pitches
Ashton Playing Fields - three grass pitches and
one junior pitch

Barkingside Recreation Ground - two cricket pitches

Hainault Recreation Ground

- ten cricket pitches
For more information or to book a pitch visit the Vision website. 
Cricket clubs
There are a number of different cricket clubs in Redbridge where you can play with a team.