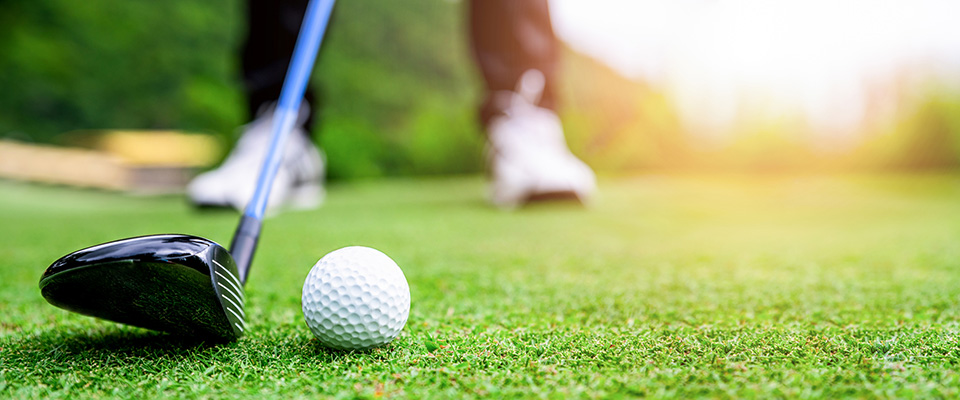 Golf courses 
Tee time! Escaping the crowds for a serene 18 holes of golf is much easier to do than you might think.
If you want to learn to play golf or play with friends, there are plenty of beautiful golf courses to discover in and around Redbridge.
Whether you're a beginner or a pro, why not visit and perfect your swing at one of the golf courses from the list below. 
Hainault Golf Course 
Set in the corner of Redbridge, Hainault Golf Club boasts not just one but two stunning 18-hole courses (The Old Course and The London Course). These courses are perfect for golfers of all ages and abilities to spend some quality time together.
With fantastic views stretching across the London skyline, there's no better way to unwind than out in the fresh air, taking in the picturesque scenery.  
Lee Valley Golf Course 
The club offers an 18-hole, 5204-yard, par 67 course.
Depending on your skill level you can challenge yourself to the narrow fairways or water hazards, but for beginners and juniors, you might want to stick to the short yardage.
For kids, there's a Juniors Golf Day or the Leaside Juniors club for youngsters who want to improve their swing.  
Visit the Lee Valley Golf Course website
Chigwell Golf Club 
Chigwell Golf Club measures 6309 yards and represents a real challenge for the most discerning of golfers.
The Club enjoys a superb reputation within the county and is a regular host venue for professional and large corporate golfing events. 
Visit the Chigwell Golf Club website 
Wanstead Golf Club 
Wanstead Golf Club dates back to 1893 and so is steeped in golfing history and tradition, whilst having a very modern outlook towards the clubs place in the local community. 
Visit the Wanstead Golf Club website 
Ilford Golf Club 
Founded in 1907, Ilford Golf Course is a traditional members club which offers a warm welcome to both members and visitors alike.
The USGA standard 18-hole course presents a challenging experience to both novice and weathered golfers alike.   
Visit the Ilford Golf Course website 
Chingford Golf Course 
Chingford Golf Course was originally established in 1888 as the Royal Epping Forest Golf Club (REFGC).
The course is laid out in two returning loops and plays a maximum 6342-yard, par 72. 
Visiting the Chingford Golf Course website 
Woodford Golf Club 
Woodford Golf Club is one of the oldest golf courses in Essex. 
There are some restrictions on playing times, particularly on Tuesday and Wednesday mornings, and on most Saturdays until after 3.30pm.   
Visit the Woodford Golf Course website 
Moby Adventure Golf
With a 60-metre lagoon, an 8-metre waterfall and of course, Dagenham's legendary sperm whale Moby Dick, this is family fun at its best. 
The 18-hole adventure course is regularly enjoyed by all, from ages 3 to 83!
Follow the course along the lagoon in which a 24ft whale ship is berthed, putt the ball through the mouth of Moby, and be sure to watch out for Captain Ahab in the cave! 
The 18 hole course is cleverly designed to allow 100% wheelchair access. 
Moby Golf operates a tee time based booking system- so that you don't have to queue.