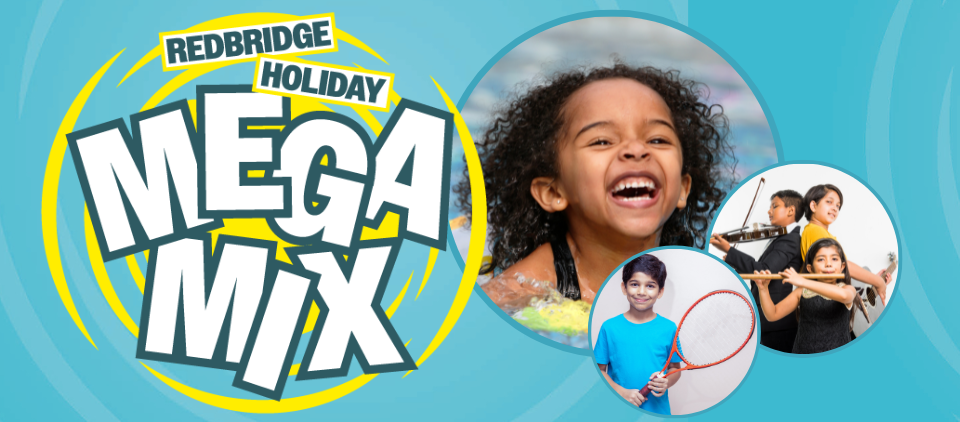 Published: 22 June 2023
Redbridge hoilday MegaMix
Have fun with our MegaMix holiday activities for as little as £1
Affordable taster sessions and workshops
This summer Redbridge Council is offering affordable activities for local children through the school holidays.
Between Monday 24 July and Friday 25 August, local children aged between five and sixteen years old can enjoy a whole host of different fun, interactive and informative activities run by Vision Redbridge Culture and Leisure.
Starting from just £1, children can watch a film at Kenneth More Theatre or swim and splash around at Fullwell Cross Leisure Centre, Loxford Leisure Centre, or Mayfield Leisure Centre.
For both activities, children under the age of eight must be accompanied by an adult.
Something for every child
We've got something for every child, from sports coaching sessions, theatre workshops, dance, arts and crafts to instrumental workshops. Kids can learn a new digital skill from interactive books, Lego, 3D modelling, or coding and electronics.
All sessions will be inclusive.
Arts and crafts, multi-sports, adapted cycling, and adapted water sports will be available for children with additional needs. 
For more information and to book visit the Vision website.