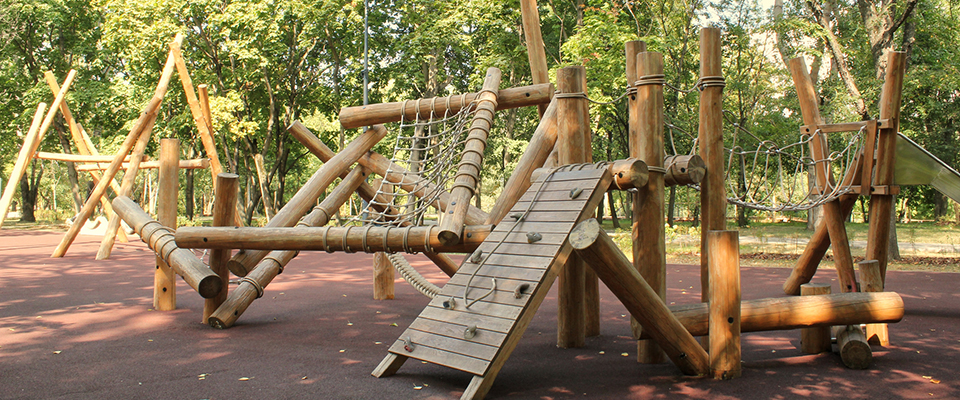 Published: 11 September 2023
New playground at Hainault Forest
A newly built playground at Hainault Forest is now open for children to come and enjoy hours of fun.
The new play installations will tell the story of the site – from the beacon towers to the hermit's hut – providing children with a range of sensory experiences and play spaces to play physically, imaginatively and collaboratively. 
All play equipment is made from natural wood taking inspiration from the surrounding forest and its royal history as a Tudor hunting ground.
The outdoor play installations complement the storytelling experience that children can discover at the indoor exhibition in the neighbouring barns.
The new playground is also home to the biggest slide in Redbridge.
The play area is next to the Forest Centre, Woodland Trust Visitor Centre and the family-friendly indoor interpretation space. 
If you are travelling by car, please remember that car parking charges apply. Prices start from £1.40 for one hour and are payable by the RingGo app.
For more information, please visit the Hainault Forest website