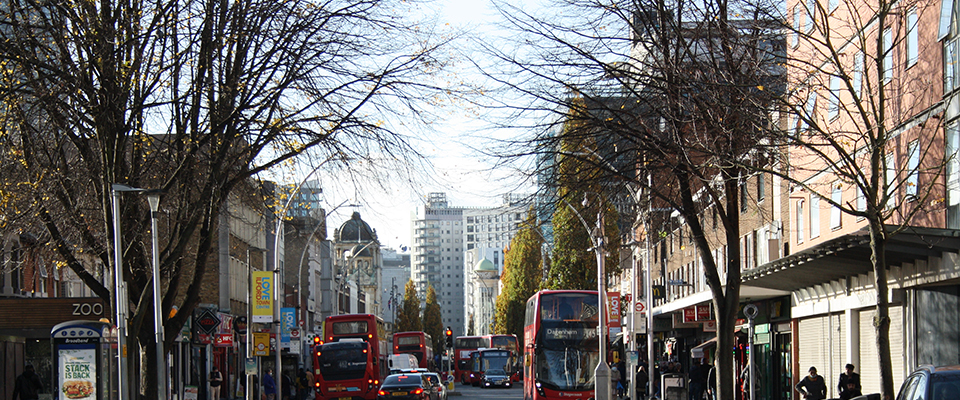 Getting around Redbridge
Redbridge is easy to get to, whether you're travelling from London or further afield. 
At just under 10 minutes from Stratford, you could be here in moments! 
Travelling around the borough is easy, it's just a short bus or tube ride away. Or, if you have a bike, you're free to explore at your own pace.
Elizabeth Line (Crossrail)
It only takes under 10 minutes to get from Stratford to Ilford – it's easy!
You can also travel from Bond Street to Ilford in just 25 minutes and from Liverpool Street in just 17 minutes - without any changes!
The Elizabeth line recently opened to the public and the line stretches more than 100km across London from Reading and Heathrow in the west through to Ilford, Seven Kings and Goodmayes in the London Borough of Redbridge. 
Tube
Redbridge has a number of underground stations on the Central line. The best one for you will depend on what you are visiting. 
Snaresbrook
South Woodford
Woodford
Wanstead
Redbridge
Gants Hill
Newbury Park
Barkingside
Fairlop
Hainault
Grange Hill
Roding Valley
You can get here from any tube station in London and change at appropriate stations en-route.
Redbridge in Zone 4 of London's travel network.
Bus
You can travel to Redbridge on a red bus – something London has been famous for since the 1930s.
Getting around Redbridge is easy by bus, and this useful map will help you find your way around.
Numerous London buses run through and within the borough.
By car
If you'd prefer to drive to Redbridge, the North Circular (A406) is a ring road around Central London. It runs from Chiswick in the west to Beckton in the East, passing through Woodford, Gants Hill and Ilford. 
Eastern Avenue (A12) is a major road leading out of London. It passes the Redbridge roundabout, where it meets the North Circular (A406) and goes through Gants Hill near Ilford and Newbury Park. 
Parking
If you prefer to travel in your own car, we recommend you park securely. 
If you're driving to Redbridge, please be aware that in some areas, parking is particularly limited.
A list of car parks across the London Borough of Redbridge can be found on the Redbridge Council website. 
You can pay for parking using your mobile phone in various locations across the borough. The service, provided by RingGo, which allows you to pay for parking with your debit or credit card.