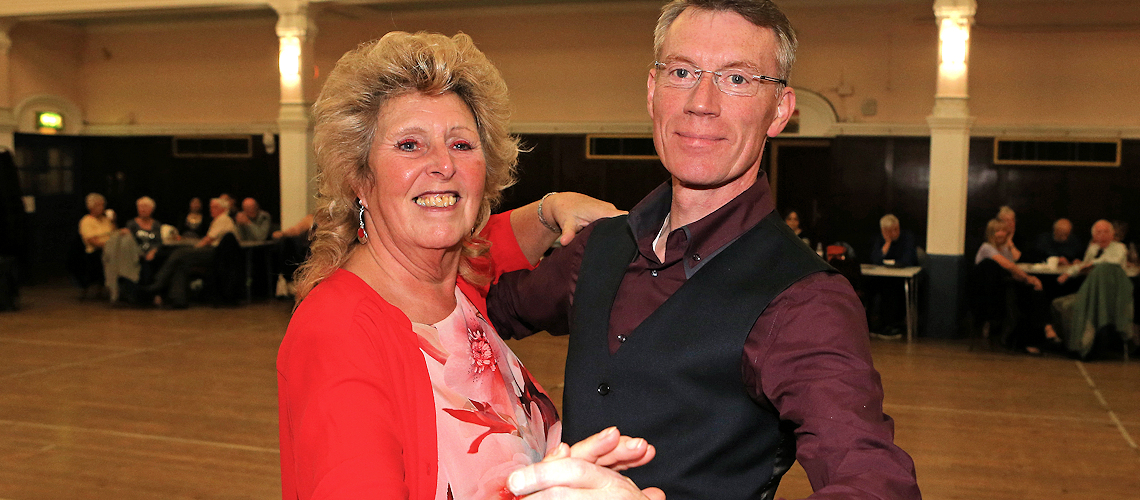 Tea dances
Grab your dancing shoes and join resident DJ Mr Wonderful for an afternoon of fun.
Air-conditioned hall, tea & biscuits provided. Local press may be in attendance.
Date and time
Tuesday 20 August, 1.30pm to 4pm
Cost
Tickets £5 / £4 Redbridge Leisure Pass Holder 
Contact details
For general enquiries call 0208 708 2858. No advance booking is required, except for groups.
Venue
Sir James Hawkey Hall
Broomhill Road, Woodford Green IG8 0BG
Nearest transport
Woodford Station and bus 275 (10 mins) or 12 min walk
South Woodford and buses W13 or 179 (11 mins)
Upcoming tea dances
2019
20 August
4 September
16 October and 30 October 
6 November and 20 November
4 December
2020
8 and 22 January
12 and 26 February
11 and 18 March