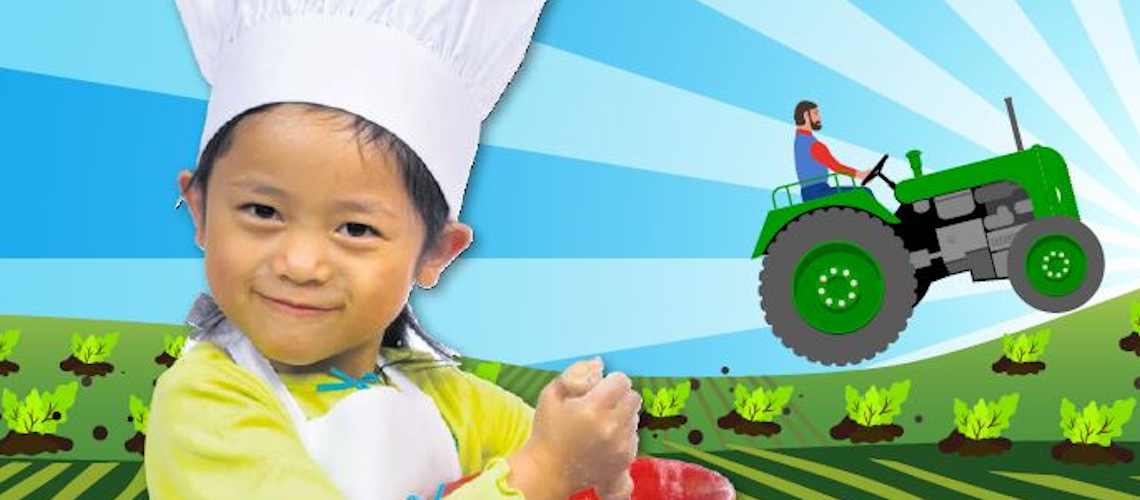 Eat It Exhibition
This summer at Redbridge Museum discover the wonderful world of food! Have fun down on the Victorian farm, sail your crops to market on the river Roding, eat like an Ice Age mammoth, survive wartime rationing and explore food from around the world. Through interactive displays, puzzles and games, discover the past, present and future of food in Redbridge.
Part of National Park City Festival
Free admission
Date and times
Tuesday 23 July to Saturday 31 August
10am to 5pm Tuesday to Friday
10am to 4pm Saturday
Venue
Redbridge Museum
All activities cost 50p
No need to book, just drop into the exhibition at any time.
Tuesday 13 to Saturday 17 August
Scrumptious Seasons
Make your own fantastic food growing game
Tuesday 20 to Saturday 24 August
Vegetables in a Basket
'Grow' your own paper vegetables to fill a beautiful basket
All of the events below link to the Eat It! will be held at Redbridge Central Library.
Children under 8 must be accompanied by an adult.
Your place will be given away if you arrive more than 10 minutes late. Please book and pay in advance via eventbrite.


Mr Cress Head, 5-12 yrs
Did you know watercress was grown in Ilford 100 years ago? Make your own cress head to take home and grow yummy cress from!
Date and time: Tuesday 13 August, 10:30am to midday
Venue: Gloucester Room
Price: £1 per child
Super Sweets, 5-12 yrs
Design a beautiful sweet tray and learn how to make Indian sweets (includes non-dairy options).
Date and time: Wednesday 14 August, 10:30am to midday
Venue: Gloucester Room
Price: £1 per child