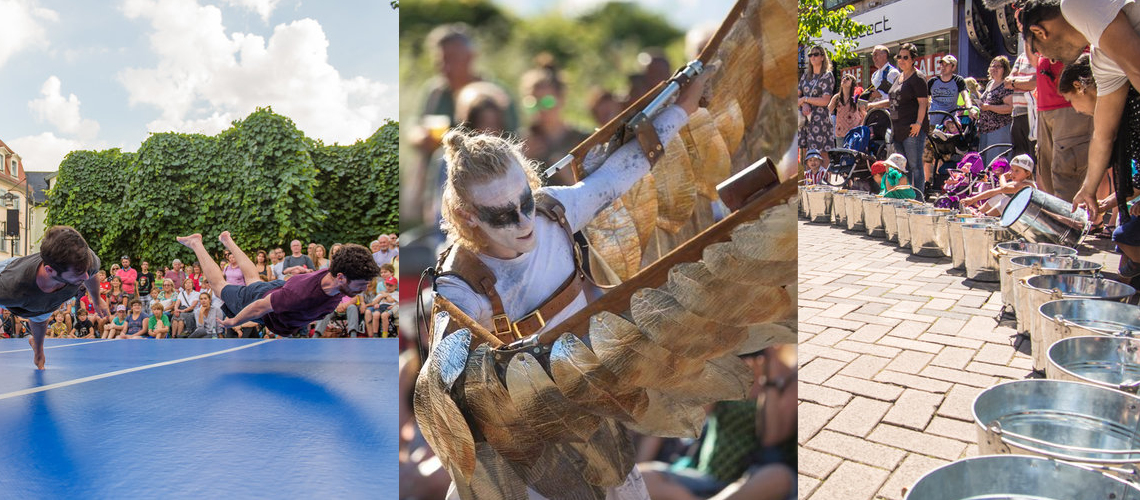 Circulate Summer Outdoor Arts in Ilford Town Centre
Vision's culture team has partnered with Circulate, a group of arts organisations working together to bring outstanding, free outdoor arts events to London, enlivening the neighbourhoods where people live.
We have a range of events taking place in Ilford Town Centre this summer, so come along and enjoy with the family.
Venue
Ilford Town Centre IG1 1LL
Price
All events are free, there is no need to book so just turn up.
Dates, times and shows
Southpaw Dance Company presents Icarus is the brand new outdoor work from Southpaw Dance Company. Featuring an impressively mythic set of wings, with blistering lifting and contact work alongside Southpaw's distinctive mix of intense physicality and narrative, Icarus is a dance theatre interpretation of the classic Greek myth.
Time: 2pm and 4:30pm
More information
Follow us on social media and use the hashtag #ITCoutdoorarts
Check out the trailer below for a short preview of what to expect on the day!